Solarwave 64 "Cruiser", a 0% pollution yacht
Thanks to its solar panels, the Solarwave 64 "Cruiser" is a unique yacht, original floating villa crossing the oceans without polluting them. Focus.
Bye bye gasoline !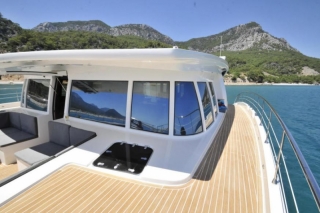 If the yachts owners are among the luckiest in the world, they still often complain about the strong smell of fuel and the engine noise of their floating villa... Thanks to the
Solarwave 64 "Cruiser"
, their worries fly away thanks to a power provided by a
solar panels installation
, banishing gasoline. It features
15kW of photovoltaic sheets
connected to
100kWh batteries
and, as confirmed by
Ned Ship
, spokesperson of the
Turkish
shipyard : "
We have achieved an unlimited and complete autonomy only depending on the solar roof
."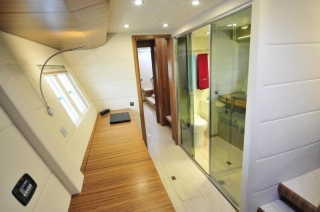 Thus, say goodbye to pollution and fine particles and hello to this luxurious and powerful yacht of
64 feet
and 18 tons reaching
10 knots
. During its testing phase, it has already traveled
19 000 kilometers
unhindered. As for its confort, it features
two terraces, five cabins
, a
retractable roof
for sunbathing, an
equipped kitchen
, a laundry, an air-conditioned living-room with television... Its price ?
2.5 millions of euros.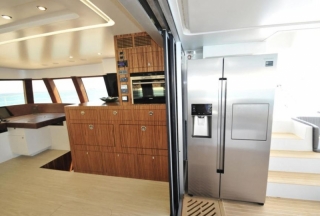 Juin 2018
By La rédaction