Lamborghini, Countach LPI 800-4, modèle limité
Lamborghini signs off a limited and futuristic model with the Countach LPI 800-4. Demonstration with Luxe Magazine!
A visionary car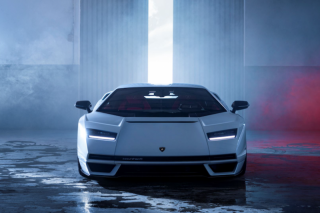 Lamborghini Countach PLI 800-4 -
We all remember the mythical Countach from Lamborghini in the 1970s and 1980s! For its 50th anniversary, the manufacturer is innovating the future with the brand new
Countach LPI 800-4
: a benchmark in design and technology for modern sports cars, released in a
limited edition of 112 units only
. With its instantly recognisable purist lines, the Quattravalvole edition was the source of inspiration for the front with its assertive bonnet lines, the rear bumpers have a lower, sleeker line, and the characteristic Periscopio lines that run from the roof to the rear of the car seem to fly like never before. A definitely futuristic and timeless design for a
car of unparalleled elegance
.
Super-powerful technology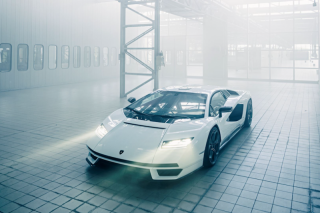 Lamborghini Countach PLI 800-4 - © Lamborghini
With Lamborghini's signature smoothness and safety, the Countach LPI 800-4 goes
as fast as a bullet train
! This
hybrid model
, which combines a 780bhp V12 engine with a 34bhp electric motor, reaches
speeds of up to 355km/h
. And the acceleration is thrilling: in 2.8 seconds you go from 0 to 100 km/h and in less than 9 seconds from 0 to 200 km/h! In addition, the carbon fibre rings offer an optimal solution in terms of lightness and
exceptional torsional rigidity
. And a touch screen unique to the LPI 800-4 manages the car's controls. So you can drive a super fast sports car in
complete safety.

A beautiful palette of colours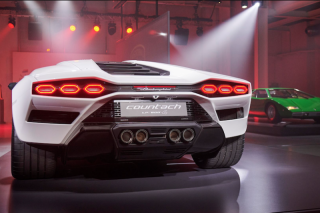 Lamborghini Countach PLI 800-4 - © Lamborghini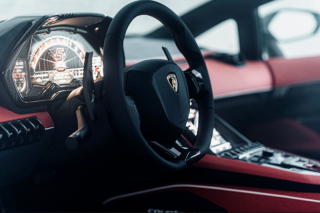 Lamborghini Countach PLI 800-4 - © Lamborghini
For this exclusive and limited edition, the future owner of the Countach LPI 800-4 will have the choice between several of the
brand's iconic colours
(Impact White, Gioallo Countach and Verde Medio) or more contemporary and metallic (Viola Pacifae and Blu Uranus).
As Stephan Winkelann, CEO of Automobili Lamborghini, says: "One of the most important icons in the automotive industry, the Countach embodies
Lamborghini's design and engineering genius
, its philosophy to always strive to reinvent the limits and to achieve the unexpected and extraordinary, and most importantly, tol live your 'the ultimate car dream'.
Décembre 2021
By Luxe Magazine