A French duo in command of Bagatelle restaurants
In 2008, two French entrepreneurs, Rémi Laba and Aymeric Clemente, decided to launch their first festive establishment in New York where they could dine and party!
It was an immediate success. The second Bagatelle quickly opened on Pamplona Beach, followed by Courchevel, Mikonos, London, not forgetting St Barth, Sao Paulo, Buenos Aires, Miami and Bahrain, and recently Doha and Riyadh of course.
A dazzling success
Focus with Katya Pellegrino
A dazzling success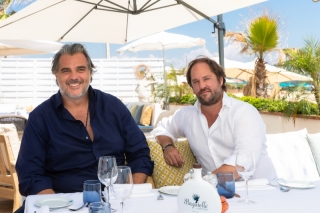 Bagatelle -
Today they have almost 18 restaurants, the latest of which is in Riyadh.
Aymeric Clemente, the son of restaurant owners in Salernes, who helped his father in the kitchen and his mother in the dining room at weekends, studied at Sup de Co and then came to the United States at the age of 22 for a few months and finally stayed for 25 years!
He had two jobs, like many in the United States, one in the bank during the day and the other as a waiter at night for 8 months, frequenting the nightclubs in Meatpacking like many young people.
Then the idea of launching a festive restaurant of this duo came to the minds and success was soon to come.
The Bagatelle Group has since been launched and is currently present in 12 countries. But the adventure continues!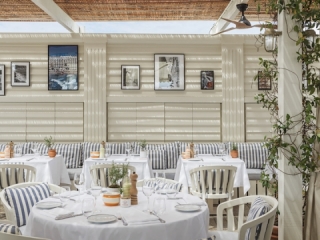 Bagatelle-StTropez - © Kristen Pelou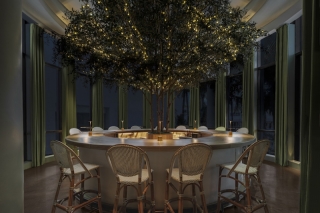 MIAMI-Restaurant - © Kris Tamburello
Bagatelle London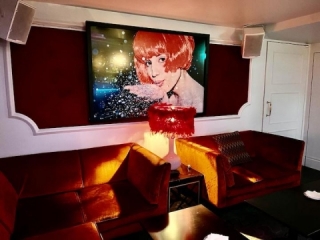 Private salon - © Luxe magazine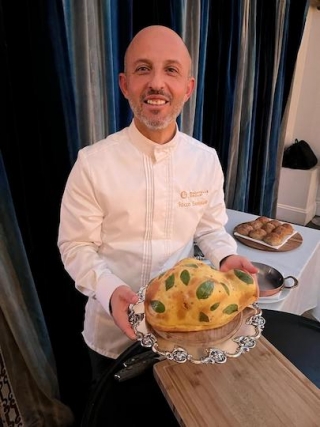 The chef Racco - © Luxe magazine
In London, the duo decided in 2019 to take on an executive chef, Rocco Seminari, to bring an identity, a vision and a signature to the menus of the Bagatelle Group's restaurants.
Rocco Seminara, who worked in Monaco alongside Alain Ducasse for almost 20 years, has therefore acquired a certain knowledge and expertise in the kitchen to create a visual, festive but tasty menu for Bagatelle's customers.
Creativity at the rendez-vous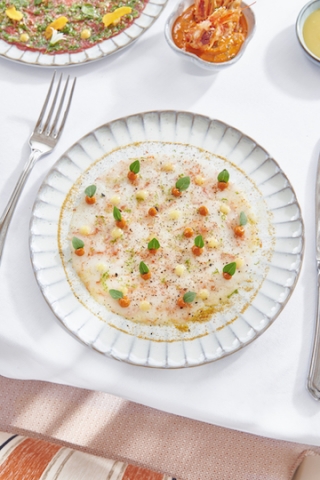 BAGATELLE ST TROP - © Pierre Lucet Penato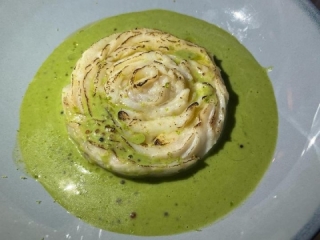 Le saint pierre - © Luxe magazine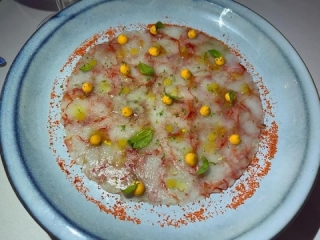 Le carpaccio de bar - © Luxe magazine
Creativity with surprising recipes and flavour combinations are the order of the day.
It is expressed with an assertive choice of short circuits by favouring small local producers throughout the world where Bagatelle restaurants are located.
In London, the executive chef François-Laurent Apchié, creates the menus with brio!
Besides, the sea bass cooked in lemon leaves, the Saint Pierre cooked meunière, with spinach shoots and caviar sauce, original and tasty. As a starter, the red Mediterranean Gamberoni in carpaccio, or the ceviche of sea bream with citrus fruits, is a real breath of fresh air on the palate!
For the sweets, we finish with the Jivara chocolate pizzetta or the tropézienne with Madagascar vanilla created by the chef Manon Santini, during the Pizza World Cup dessert in 2009, which is a visual and gustatory delight.
At Bagatelle, we dine and have fun! Let's try it!
Avril 2023
By Katya PELLEGRINO