Ran: the taste of Tokyo in Paris
Ran? This is the last place imagined by the Japanese director Akira Kurosawa. And this is the last foodie address from the Moma Group that opened with "Blackcode" in a historical Parisian setting - the former mansion of the Marquis de Lafayette close to the Faubourg Saint-Honoré - a restaurant which mixes Japanese gastronomy and French "art de vivre".
A very talented designer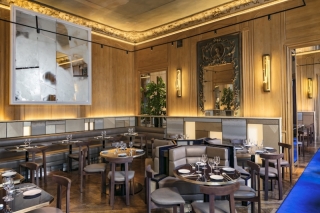 Ran © Jérôme Galland
The designer
Tristan Auer
imagined a modern and
stylish decor
, and as for the
Hotel de Crillon
and the Bains Douches, this disciple of Christian Liaigre and Philippe Starck, invented here a refined scenery with
seductive materials
, mirrors and lights. The staff which wears carmine uniformes, adds there a great touch of elegance.
Dinner is served!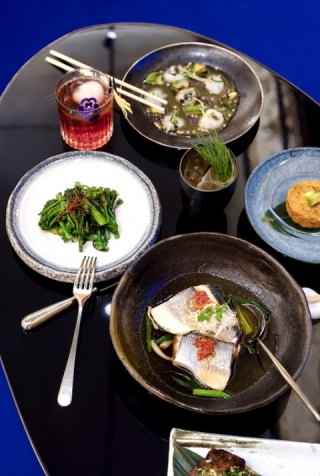 Ran - plats à partager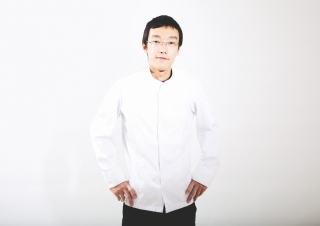 Chef Shuhei Yamashita
Before dinnig, we recommend you to go first to the
bar
, where you'll see an amazing
fresco
made with neons, created by the artist Julie Gauthron. Then, we invite you to taste some of the
new fusion cocktails
prepared by the chief barman Gauthier Zucco. Please try the Godzilla one or the Harakiri! So unusual!
Chef
Shuhei Yamashita
, from Blackcode's Kinugawa Vendome, practices a Japanese cooking method called "Robata", which uses
lava stones
for grilling fish and meat. His
marinades
enhance the dishes to share, like the lamb with red miso ; the
beef tataki
, flavored with black truffle ; the
carpaccio of salmon
with Japanese citrus aromas, the maki tempura mixed with foie gras and grilled eel. All this is served with a nice selection of
French wines
and sakés. For dessert, go for the frozen Mochi or the
lime-yuzu pie
by Fauchon! Delicious!
A trendy place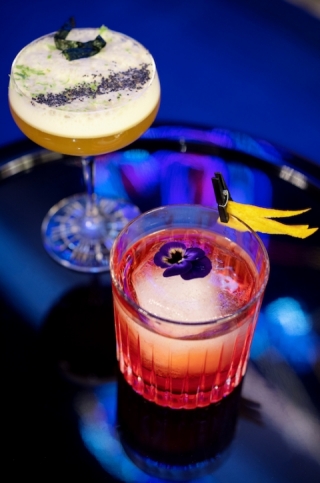 Ran cocktails
Frederic Gerval receives his guests as friends. On weekends, the duo Marc Zaffuto & Emmanuel d'Orazio, charismatic entertainers of the Paris nights, to whom we owe today the
Manko Cabaret
- will surprise you by giving chic and fun to the Ran.
Florian Sailer
also plays pop Japanese sounds! A beautiful gourmet evening to come for you...
Mai 2019
By Luxe Magazine