The Scent : Dubai welcomes its first International Exhibition for Artistic & Niche Fragrances
From January 23th to 25th 2018, the "Fragrance Foundation Arabia" introduces the very first Middle-East exhibition dedicated to Artistic & Niche Fragrances in Dubai. The perfect occasion to discover the latest innovations and the most beautiful and artistic fragrances created by top of the range perfumers. An unmissable multi-sensory event !
Interview with Shahzad Haider, President of "The Fragrance Foundation Arabia"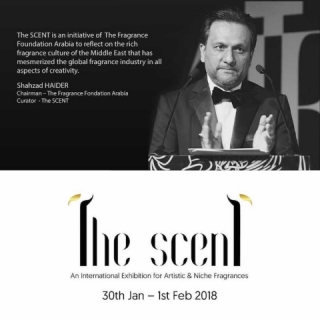 Why did you decide to create The Scent ?
I have been associated with the fragrance industry for more than 11 years with regional and international exposure specially with luxury and niche category of fragrances. Being a
Chairman of The Fragrance Foundation Arabia
, I had a pleasure of traveling and attending few of the finest luxury events of fragrances and have always been so impressed with the
olfactive creativity of brands
. Living in the
Middle East
for almost 2 decades enriched me with fragrances and love of fragrances in the region. Middle Eastern consumers ranked as highest per capita spend as compared to other regions internationally. Appreciation of fragrances, its variety, usage, trends and growth is tremendous within Middle East. The concept of
The Scent
was conceived around 4 years back and I have been discussing with my regional and international associates to create an artistic experience for niche fragrances in
Dubai
.
What are the main assets of The Scent ?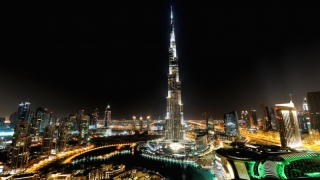 Middle East
as location of this project is the biggest asset I believe.
Arab consumers
use fragrances not as a cosmetic accessory but as
everyday ritual
. A traditional practice among the Middle East fragrance lovers is called "
Layering Effect
" where they wear around 3-7 different fragrances at a time. Main reason for this layering technique is to create his or her own recipe of fragrance that cannot be revealed or discovered by anyone. This not only entices fragrance buyers to experiment but also impacts big way on the innovation and versatility of the Arabian fragrance industry. Not to mention its effects on the ambitious sales numbers of the
Middle Eastern market
. I am not aware of any mainstream or niche fragrance brand globally who have not appreciated the
oriental side
of the scent family. Comparison, evaluation,
mix and match of these western and eastern brands
will surely create an extraordinary learning experience not only for the curators but also for the fragrance consumers. This unique scenario will surely extend unlimited opportunities for fragrance brands that has a potential to attract top spender Middle Eastern consumers.
What experiences are we going to find at The Scent ?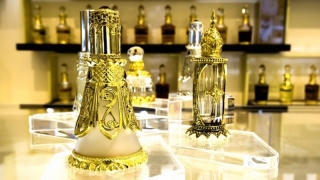 Back drop of The Scent is
Art
with forefront of oriental and niche fragrances. We have conceived this project as an
artistic experience
where we offer artistic senses to amalgamate with fragrance notes. Be it music, or painting or fashion or art, you will experience it all at this show. With niche and artistic brands at one location with number of renowned perfumers, artists and connoisseurs of fragrances will bound to create an experience worth falling in love with. Attendance by top regional multi-brand retailers, distributors and marketers makes the biggest business sense as by product of this Fragrant experience.
What are your objectives ?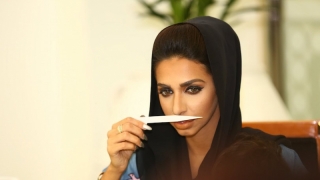 Appreciation of Artistic and Niche fragrances is the main objective of this unique project in the Middle East.
Globalization
is the key to success in recent times specially with categories like business of fragrances. With top international brands adopting the oriental notes and attracting Arab consumers was never in the cards as recent as 15 years back for international brands. Now, it's a must have. The way we have don't have boundaries in learning, we don't have boundaries for the love of art and fragrances. West has a lot to learn from Arab consumers and Middle Eastern brands have tremendous future in the west. We all need each other to share experience and learning from our respective regional roots.
What is your vision of Luxury ?
Individualistic independence with flair of personalized preference is Luxury to me.
It has to be unique and not a copy
, it has to be individualistic not common, it has to be unique not popular and it has to be exclusive not mass. Value is drive through personalized interest at a particular time and place at a certain moment. Luxury is a personalized choice not an impression from some other element.
How is Perfumery and Fine Fragrance market evolving in Middle East?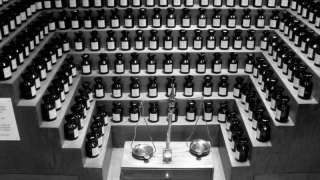 As the global fragrance industry is evolving from
mass-market
segmentation to prestige and then to niche, same pattern can be read in the past years in the Middle East. Fragrance connoisseurs are always looking for exclusivity and individuality of personality that can be revealed from the fragrance they wear. Western fragrance trends have been floral, fresh and fruity due to the obvious reasons of the tradition, weather condition and close to the nature behavior of buyers. But with Middle Eastern taste,
oriental, woody, oud and bakhour
are the basic notes of olfactive family. With internationalization of fragrances, these boundaries seem to be eliminated. In the past, there was a dominance of western taste internationally even in the Middle East but with the natural cycle of economies, this has definitely changed now. Western consumers are intrigued about
oriental notes
and eastern trends more than ever. Most of the global and multinational brands are adopting oud, bakhour and oriental directions. This adaptation not only gave leverage to western brand to tap the virgin oriental international brands market but also open horizon of opportunity to get best of the both worlds, western and eastern. Western brands are thrilled to capture the attention of Middle Eastern consumers and in response, Middle East market is well matching their expectations.
Septembre 2017
By La rédaction
You will also like