Pierre Guillaume, portrait of an independent perfumer
At only 25, Pierre Guillaume, chemist from Clermont, created his first fragrance called COZE 02. Today, the designer inaugurates his first Parisian boutique, a true ode to perfume, ideally located, not far from Les Halles and the lively rue Etienne Marcel.
"My perfumes need skin to express themselves, they do not mean anything without it"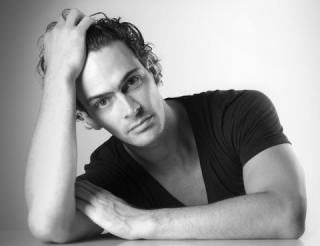 Pierre Guillaume
is a true passionate who, from an early age, began to collect bottles of essential oils and other fragrant substances. Naturally, his first perfume
COZE 02
payed tribute to scents that were familiar to him, like those of the content of his father's precious
cigar cellar
. In 2010 he created his company,
Pierre Guillaume Diffusion
, including a composition studio, a cellar with
raw materials
and a packaging line exclusively dedicated to his own perfumes.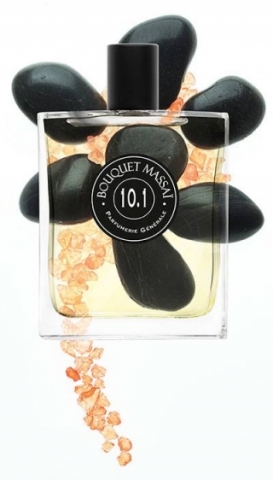 His leitmotiv, the
freedom of creation
, but also financial freedom that has allowed him to launch
four collections
to this day : the
Parfumerie Générale
Collection, the
Huitième Art
Collection, the
Croisière Collection
and the exclusive
Rhapsodie
Collection, all distributed in a network of nearly
250
ultra-selective international outlets.
Pierre Guillaume
also totally fits with
The Scent
philosophy as this great event in
Dubai
(January 23rd-25th 2018) is promoting rare and
niche fragrances
with original bottles, rare ingredients and perfumers working for the most demanding customers.
The first Parisian showcase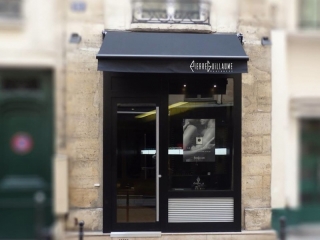 At number
13 rue Jean-Jacques Rousseau
(in the first arrondissement)
Pierre Guillaume
recently opened his first Parisian boutique, designed by architect
Hugo Franck
. A temple dedicated to perfume, dug into a
monolith
with inclined walls that take the shape of the "
Parfumerie Générale
" bottle. In this boutique, customers can also discover the raw materials used by the perfume designer and test
Limanaki
, a brand new mineral fragrance inspired by the
Aegean Sea
, with scents of salicylates, cumin, sagebrush, jasmine, lily of the valley, immortelle flower, patchouli and amber of labdanum.
Janvier 2018
By La rédaction
You will also like