The most expensive candle in the world
If you want to warm your interior design with the most expensive candle in the world, here is a fancy creation by Owen Drew. So British !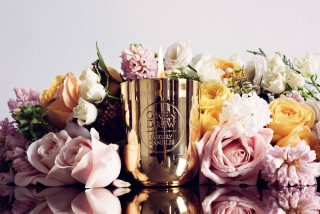 Launched during Summer 2016, the British handmade candles brand
Owen Drew
, really popular thanks to
Vogue Magazine
, is already everywhere at the very wealthy British's homes. To celebrate
Prince Harry and Meghan Markle
wedding, the brand decided to create the
most expensive candle in the world
, available for
750£
(almost
860 euros
THE candle). This romantic scented candle, designed by the brand's founder
Drew Cockton
, is directly inspired by the delicious scents of bouquets and floral compositions planned for the royal wedding, on
May 19th 2018
.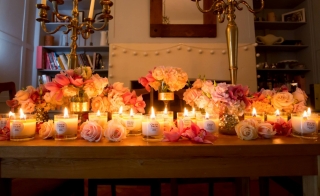 This extreme luxury has been made of essential oils among the most expensive in the world between
Bulgarian rose oil
and
Indian jasmine oil.
The candle also delivers a sweet smell of
peony
, the bride-to-be's favorite flower. Other really rare essential oil used, the one of
Nile Delta's Geranium
, perfect to enhance the green notes of the foliage. The candle is also made of
American Cedar-wood oil and musk
.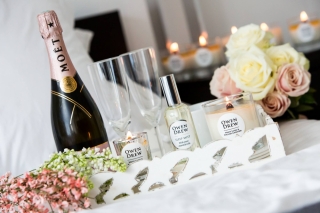 It's presented in a handmade candle-holder made of
24 carat gold
. Warning, this is a
12 candles limited edition
in addition to the one offered to the royal couple and another one offered to "
The Spider-Ede Appeal
", a charity assisting the people with
brain tumors
.
Avril 2018