Niche fragrances, a successful market
In 10 years, the Niche fragrances market was multiplied by three thanks to bold and creative perfumers offering more and more original fragrances betting all on design and rare ingredients.
A successful and discreet market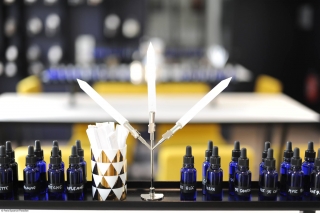 Le Grand Musée du Parfum Paris
In 2012,
1 330 fragrances
were launched. Among them,
331
niche fragrances giving a total of one fragrance out of four. In fact, in 10 years, the Niche fragrances market was multiplied by three according to the writer
Michael Edwards
who wrote
"Fragrances of the World"
. Moreover, taking the example of a famous mall as
Printemps Haussmann
in
Paris
, 25% of its perfume corner's sales consists of niche fragrances brands.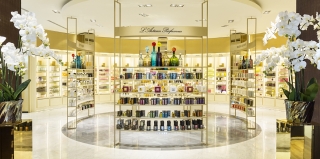 Printemps Haussmann
Upcoming perfumers as well as industry veterans who are ready to leave the brand they are working for to create their own brand are growing numbers. To launch your niche fragrance brand, you will need around
50 000 euros
as a start-up capital. Today, all around the world, more than
3 000 retail outlets
are selling niche fragrances, including the most prestigious ones as
Bon Marché in Paris
,
Harvey Nichols in London
or
Bergdorf Goodman in New York
.
Kilian Hennessy
According to
Marc Chaya
from
Francis Kurkdjian
, some niche fragrances brands generate higher revenues than giants like
Dior
or
Chanel
in big malls. For example,
By Kilian
(
Kilian Hennessy
's perfume house located in rue
Cambon
) is number one at
Harvey Nichols
, selling more than the most famous fragrances brands.
Their secret ? Original design for the bottles, an abundant imaginary with dreamy stories for each fragrance and, above all, rare ingredients from the four corners of the planet. A great occasion to discover fruits, essences, plants and spices such as the
cedar wood, sandalwood, jasmine sambac, Florence iris Pallida, moringa
...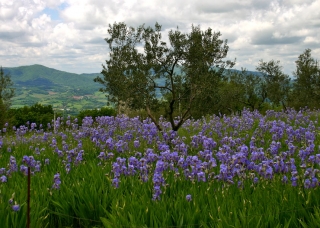 Rare iris
Janvier 2018
By La rédaction
You will also like