Patrick Chalhoub, a family empire
In 1979, Patrick Chalhoub decides to follow in his father's footsteps and to create a distribution platform attracting the biggest brands such as Dior, Fendi, Coty, Louboutin ... He thus represents the French Art de Vivre and becomes the ambassador of the biggest luxury brands in the Middle East. Face to face with Katya Pellegrino
Patrick, can you tell us more about yourself ?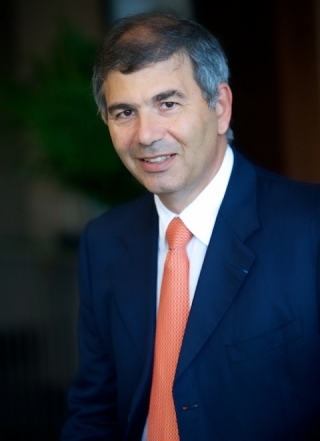 I was born in
Damascus
,
Syria
, but I only lived there in my early childhood. In 1965, because of
anti-import regulations
, our family had to move to
Beirut
,
Lebanon
. We stayed there until 1975, when the
civil war
broke out in Lebanon, forcing my parents to expatriate themselves once again in
Kuwait
until 1990, when the
Iraqi troops
invaded the country. During that period, I was rather a good student, I loved maths, a field in which I excel. What fascinated me and attracted me at that time was the relationship that could exist between
maths and brain
(actually the beginnings of AI). In the end, I was ahead of my time (smiles).Then I left for
Paris
where I finished my studies in
Sciences-Po Paris
while my parents were developing the group in
Kuwait
with the help of my brother
Anthony
, who had joined them in 75.
Your father Michel - with the help of your mother - , is the one who initiated what has become the Chalhoub Group. What prompted you to follow in his footsteps ?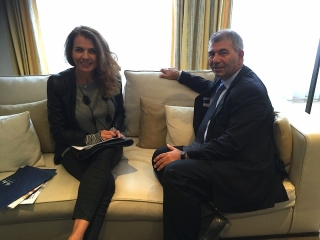 My brother and I were passionate about the family affair, so we wanted to continue the adventure with them and to develop it. We started from a
small family owned business
62/63 years ago, to result in a
business of retail and brand partners
. My parents retired 10 years ago, each of us though benefited from a sector in full development. At the beginning in 1979, we
were centralized in
Kuwait
, then we tried to meet the aspirations of luxury in a more consistent and deeper way. We created mono brands,
concept stores
, multi-brand networks, a broader spectrum, representatives, distributors, retailers and now
ecommerce
. Taking a
30% market share
, we went from
100 people to 13,000 people
to date.
How would you define the Middle Eastern consumer's behavior towards luxury ?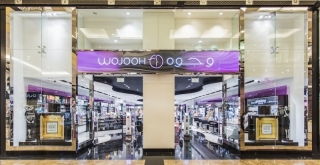 It is necessary to understand that luxury is an evidence of wealth, it is originally a luxury of
appearance
that places the consumer and his social rank in the eyes of others. We have been trying for many years to make consumers enjoy luxury, and somehow "
educate
" them - although I do not like this word - and to make them discover the
quality
, a
story
, the
emotion
by bringing them an experience in this world. We made it evolve in recent years. Luxury has now become part of the consumer's
lifestyle
because it is part of their way of being and living.
On three occasions (in 65, anti-import laws in Syria, 75 civil war in Lebanon and 91 Iraqi troops in Kuwait) the brand Chalhoub must be rebuilt. You have not been afraid of having yet to face economic and geopolitical turbulence ?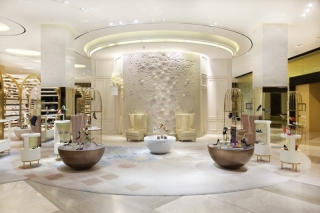 In fact in my case, I had to take only once the decision to continue, it was in 90. Yes we were afraid but we always believed ! We knew the market and we knew that the luxury sector would develop.
It makes us dream
and we all have an aspiration to dream. We have adapted ourselves and we continue. In my eyes we must always go further in our markets in our products, our brands ... to meet our customers and consumers.
Can you describe the luxury market in the Middle East ?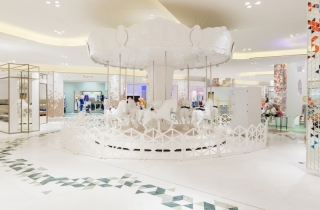 The last 2 years have been difficult for several reasons. First, costumers are much younger and have an increased purchasing
power. Second, the decline in oil and the resulting economic stagnation, then the change of parity with the dollar and finally the arrival of the
digital force
with a penetration of 100% smartphones and social networks, representing the only window on the world. Since 2015, there has been a stagnation and even a drop of 2 to 3% / year. Our group remained stable but our profits collapsed. Our consumer's behavior is strongly influenced by digital technologies. We must adapt to it, that's our goal.
What is your vision of luxury in the Middle East ?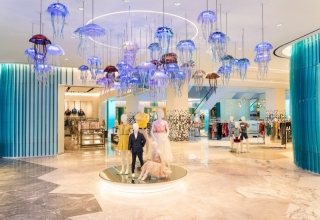 We need to have a more relevant value-added approach and to change the way we target our consumers. The
Saudi woman
who works, has her own budget and spends what she earns. The more educated she is, the more she enjoys luxury and buys to indulge herself. We must develop a pedagogical approach towards our sellers and our customers. We need to exchange, to understand a brand story and to translate it into emotion, as we do with
Dear India Connexion
, with the Indian community: we created an Indian setting and atmosphere, with exclusive products.
In your opinion, is the e-commerce going to replace the shopping mall ?
Our approach is simple : the customer is our priority. We always start from emotion because the most important thing is to
touch, to connect with the customer
. My challenge is to navigate between communication and sales. We will close some shops and open new ones, the purpose is to be relevant towards the customer.
With how many brands are you working at the present time ?
We are not collectors of brands, we want to build strong partnerships and penetrate deeply into our markets.
Décembre 2017
You will also like