Bumble BIZZ, a professional network for women
Following the success of Bumble, the dating application, Bumble Bizz is a new application dedicated to networking between women. We asked few questions to Whitney Wolfe Herd, founder and CEO of Bumble.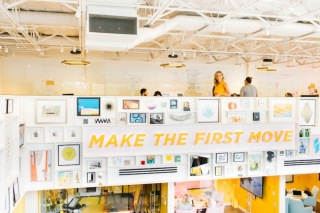 For the first time, a networking application focuses on job search while integrating the "
swipe
" and "
women only
" experience to the professional world. Already available in
France, UK, Germany, Australia, Canada
and
United States of America, Bumble Bizz
instantly connects women thanks to its
geo-tracking
system. In this way, they can build business relationships more easily, help each other or find a mentor nearby. The application also wants to eradicate all forms of
abuse and inappropriate behavior
as harassment. For example, profil pictures are automatically verified. On each profile, the digital resume and the "
competence
" section are highlighted so the user can quickly introduce her assets, talents and experiences.
Dear Whitney, why did you create Bumble Bizz ?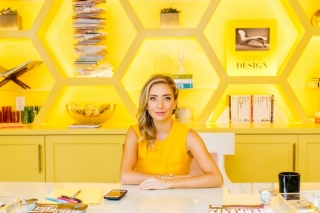 Bumble Bizz
was always a part of the larger
Bumble vision
. I saw an unbalance not just in dating online, but in networking as well. Ultimately, Bumble is designed to
empower women to connect confidently and safely
in dating, friendship and business. Many women are familiar with the uncomfortable grey area that usually comes along with professional networking. Unfortunately, many women also receive unwanted, personal messages on professional networking platforms. Bumble Bizz was created in response to that – women have to
make the first move,
which eliminates unwanted messages from strangers. We also have a strong team of
moderators
, who are quick to block or ban anyone who's behaving inappropriately on the app.
What are your future projects ?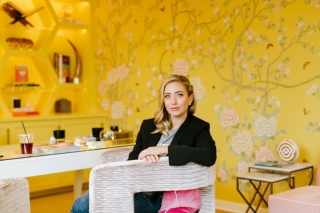 It's too soon to share some of the exciting new projects that Bumble has in the works. I am laser-focused on product
innovation
, growing the Bumble team and expanding the brand into new markets worldwide.
To you, what is the most important thing in a relationship (on both private and professional basis) ?
There are a few really important things in relationships:
kindness, empathy, mutual respect and honesty
. And those transcend private and professional relationships.
Novembre 2017