4 indispensable innovations
A magical glass, surprising headphones, a connected wallet and a compact telescope : enjoy our new selection of brilliant innovations !
The Right Cup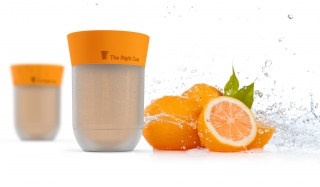 Your kids fail to drink water ? You are in love with
fruit juices and sodas
? Don't forget that
water
is the healthiest liquid to drink, essential to your body. While a lot of people are not really in love with plain water,
The Right Cup
is the best solution, a genuine
alternative to sugary drinks
. In fact, you just have to order your cups on the website (
Mixed berry, peach, cola, apple, grapes and orange flavors
), put water in it and let the magic begin... While you're drinking plain water,
your nose enjoys the fruity aroma
and
your tongue gets a hint of the sweet taste
. You will have no more excuses for not drinking litres of water everyday !
A connected wallet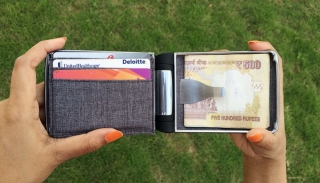 Cashew
is a brand new connected wallet keeping your bills and paying cards safe. It features a
biometric authentication
, a
GPS
as well as a
Bluetooth
connection to protect your financial assets and precious identification documents. To unlock it, it's really easy, just use your
fingerprint
or the Cashew
application
for smartphone. If your beloved or kids need to use it, 20 different digital fingerprints can ben registered and, you are immediately notified on your smartphone if an unauthorized person tries to steal your precious wallet. Thanks to its Bluetooth connection, you can also
geo-locate
it in case of loss or, make it ring to find it under a pillow...
A compact telescope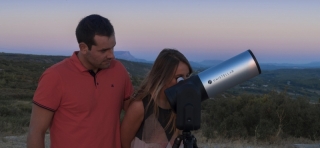 Do you dream of exploring the stars, planets, comets, eclipses, asteroids and supernovas from your garden or balcony ?
eVscope
is a new generation telescope,
connected, powerful and compact
, allowing you to scrutinize the sky with clarity thanks to its
light amplification
which is a hundred times more powerful than the one on traditional telescopes. Connect it to your
smartphone
, select the part you want to admire (star or other) and the telescope will automatically place itself in the correct axis. The application also allows you to point planets and designated areas from the solar system already identified to help you. Finally, by sharing your discoveries, you will contribute to the
research work
of astronomers !
"Ear-Free" headphones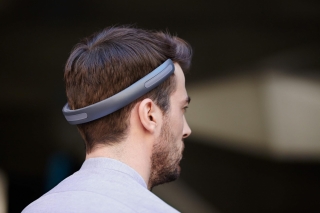 You can't stand to wear headphones on your ears ? Just for you,
Batband
created minimalist headphones broadcasting their
harmless sound waves
to your
inner ears
though your
skull bones
. The unique augmented sound experience by Batband is in fact founded on the principle of
bone conduction
. Moreover, its lining made of silicone is
sweat-resistant
, offering robustness and minimal sound leak.
Novembre 2017
You will also like