Three inescapable innovations
From a pillow with integrated speakers to a sensor for tennis players passing by a beauty device for long-lasting hair removal...
Humu : a speaker AND a pillow...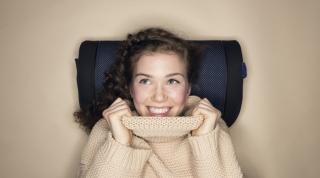 You were dreaming about it ?
Flexound
created it !
HUMU
is both a design and cozy pillow AND a speaker (audio device) allowing you to enjoy your music/movies/video games, without any downside related to headphones and in-ear speakers use. Connect your HUMU pillow to your smartphone or computer thanks to the
Bluetooth
, lie down on it and enjoy an amazing sound quality as if you were in your own sound bubble free of delays, distortions, echoes, and reflections. With
3D sound
and vibrating music HUMU is able to provide you a true home theatre feeling that is incomparable to any loudspeaker or surround sound systems. For information, you can also connect your cushion to an AUX cable and use it as classic speakers. Less funny but really convenient !
ME Sleek : bye bye nasty hair !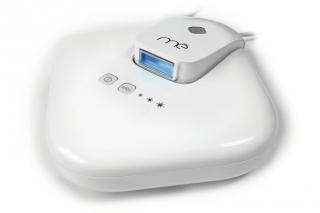 Ladies, turn to the
long-lasting hair removal
at home thanks to a device as convenient as design: the
ME Sleek
, a
non-invasive
innovation using the professional
elos
technology, recognized by
dermatologists
, to remove your ugly hair forever ! In only
7 weeks
, using it once a week on the legs, bikini line and underarms and 2/3 times a week on the face, you get a
94% reduction
of your hair and are the prettiest wearing skirts and bikinis without caring about your hair. You just have to slide the device on the target zone, choose the power and let the
IPL
and the
radio-frequency
do the job ! Soft skin guaranteed in few minutes !
ZEPP TENNIS : the sporty sensor you needed...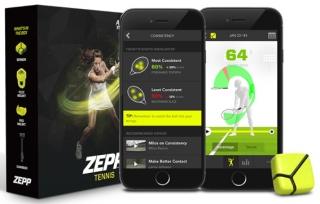 This small
sensor
can record
1 000 data per second
to help you with your tennis serve, your unforced errors as well as to analyse your
swing
and ameliorate your game and performances. You just have to plug it at the end of your
racket's
shaft and to read your results, after the game, on your smartphone or touchpad. The
ZEPP
application allows you to analyse your game between
3D
scanning analysis, videos of your games and training, direct comments on your racket's position and comparison with professionals.
Septembre 2017
By La rédaction
You will also like