Henrietta: Covent Garden new trendy hotel
In Paris, they became successful thanks to the Grand Pigalle Hotel. Today, the Experimental Group is back to London with Henrietta, a chic and hipster boutique-hotel at the heart of Covent Garden. A real living space with a dynamic staff...
Only 18 rooms...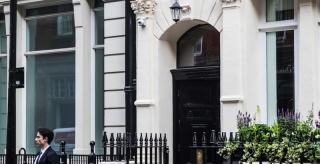 After
Paris, Ibiza and New York
, the
Experimental Group
is invading
London
. Big crush for these two Victorian buildings, on
Henrietta Street
, hosting a 18 rooms only boutique-hotel, already the "place-to-be" in the capital city. We love the French charm of the address, really close to all of the London theaters and music halls. The design by
Dorothée Meilichzon
goes for natural tones, paying tribute to the neighborhood and
Westminster Abbey
's vegetable garden... Here, the staff is really friendly and dynamic, making you feel just like at home.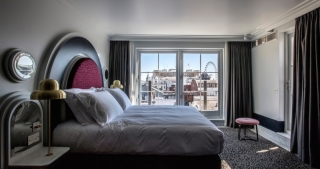 A generous gastronomy
Of course, one can't talk about
Henrietta
without talking about its British Chef
Ollie Dabbous
, one of the most talented and acclaimed
British Chefs
since the success of his first Michelin-starred restaurant, "
Dabbous
", at the heart of
Fitzrovia
neighborhood. Here, you can savor fresh and seasonal ingredients and already legendary dishes as the "
Henrietta Croque-Monsieur
" and the "
Grilled quails with toasted cereals, salad and clover"
. Of course, booking is highly advisable.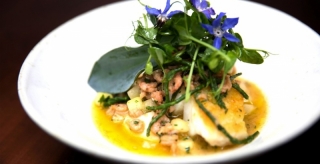 Septembre 2017
By La rédaction