The most expensive new car in the world
To realize the dream of a single customer, Rolls-Royce created the Sweptail, a custom-made car known as the most expensive new car in the world...
The Rolls-Royce Sweptail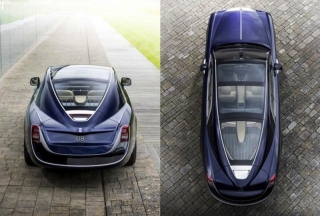 Custom-made for a really demanding client, the
Rolls-Royce Sweptail
has been introduced in a beautiful setting : the
Villa D'Este
and its famous Car show in
Italy
. If the base includes the main features of the
Phantom coupe
, the rear part stands out with its fastback slim design and its
panoramic glass roof
ending with a point, paying tribute to wooden racing boats (
Riva
) and models from the 20's and 30's. The car also features the biggest aluminum grille ever seen on a
Rolls-Royce
as well as the biggest "
Spirit of Ecstasy
" statuette, this winged mascot also called "
the Silver Lady
". For
Giles Taylor
, Design Director at Rolls-Royce, this car is the automobile equivalent of Haute Couture...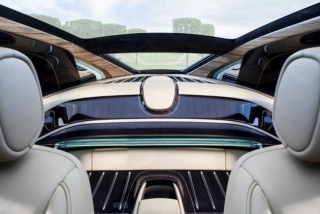 The anonymous buyer who has contacted
Rolls-Royce
three years ago with a really precise idea in mind, participated to this unique model's design and development, being inspired by vintage cars as the
Delahaye
or
Hans Kohlruss
's ones. Here, the windshield, the roof and the rear window are only one and, you can find prestigious finishing touches between
Mocassin leather
and
Dark Spice
(also used for the unique model made for Belgium circuit of
Spa-Francorchamps
),
Macassar Ebony wooden marquetry
and
Paldao veneer
adorning the rear part's interior in a genuine love declaration to yachts and private jets universes. The experts will recognize some elements from
Jonckheere Phantom I Round Door
(1925) as well from the
Phantom II Streamline Saloon
(1934) designed by British coach-builder
Park Ward
and from the
Phantom II Two Door Light Saloon
by
Gurney Nutting
. Its price ?
10 million pounds
(almost
11,4 million euros
) ! An amount that almost makes the
Bugatti Chiron
(3 million euros) a novice...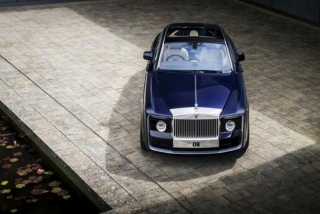 Juin 2017
By La rédaction