Three innovations to change your everyday life
From a solar barbecue to a trendy connected packback passing by an electronic food dispenser for your lovely cats...
Eco-friendly barbecues !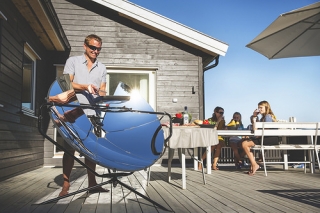 SolSource
is a new
solar grill
for eco-friendly barbecues on the beach or in your garden, surrounded by friends. The principle is quite simple, it concentrates the solar energy received from
five curved reflective panels
and, the sun's rays are turned into heat to cook your dishes. Moreover, it reaches cooking temperature really quick
(350°C in 90 seconds)
, perfect for grilled meats or fried vegetables ! Of course, the sky needs to be clear with no rain...
Price : 599€
A trendy connected bag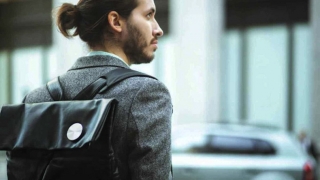 Perfect mix between fashion and technology, the
HiSmart backpack
, available in
Black or Cognac
colors, is a convertible bag made with top of the range materials as
Italian leather
and water resistant canvas. It features
12 pockets
to store your MacBook, iPad, books, phone or keychain for example. Well secured and protective, it's neatly closed with a really strong
German Fidlock
and long-lasting nylon zippers. As for the technology, you can answer your phone by pushing a
button on the bag's strap
, wherever your phone is. You can also push the same button to locate your car, control your music, make a voice message and trigger and alarm.
Price : 300€
A smart food dispenser for your cats !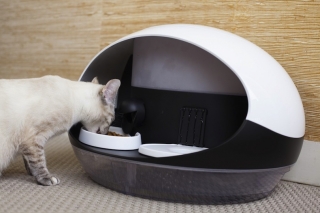 Catspad
is a new electronic food dispenser. It allows you to feed your cat when you're at work or traveling at the other end of the world. Designed in collaboration with veterinarians, the Catspad stocks and preserves freshness of the croquettes a whole month thanks to a
watertight tank
and a
compartment to store the equivalent of one month of cat food
. The machine is automatic, you can control it from an
application
for smartphones, and it can feed your pet with well defined portions. You can also activate a
water fountain
for him to drink, that will be switched on thanks to a sensor.
Price : 239€
Mai 2017
By La rédaction
You will also like