Amanyangyun, the Chinese Abu Simbel
This is the most challenging project by Aman Group, Amanyangyun will open its doors in the fall, at Shanghai's city-center border, in a genuine forestry village with historical houses from Ming and Qing eras.
Behind the luxurious resort, an heritage restoration project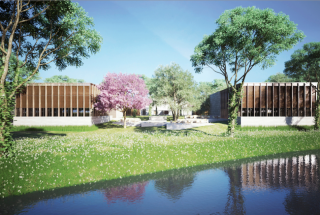 First of all, just know that the name of this new
Aman
resort comes from "
Yang Yun
" words (
feed the clouds)
that were written on the plate of one of the
Yang Wing
pavilions belonging to
Qianlong
emperor, built almost 300 years ago. If the hotel group got us used to luxurious resorts in perfect harmony with their natural environment, this new really challenging project was born of the desire of conservation of the Chinese businessmen and philanthropist, Mister
Ma Dadong
, who wanted to preserve the natural and architectural treasures of his native region, the
Jiangxi
. The emergency was such that the construction of a dam in the region was threatening to gulp down forever old villages from
Ming and Qing
dynasties as well as a forest of thousand years old camphor trees.
The Chinese dream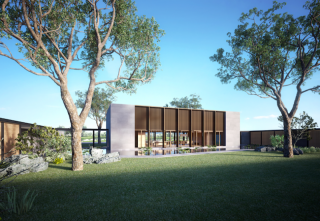 The resort covers a whole village of houses saved from engulfment, displaced and restored, surrounded by a forest of
camphor trees
over 30 meters in height that were transplanted in their original breeding ground. At the end, almost 30 traditional houses were turned into villas,
Antique villas
with four rooms, dominated by wooden, stone and bamboo with private swimming-pool, contemporary
Club Suites
with one room, a fireplace and an indoor yard as well as
Aman Residences
intended for sale. The whole resort is spreading over
40 hectares
, at the heart of thousand years old trees and lakes.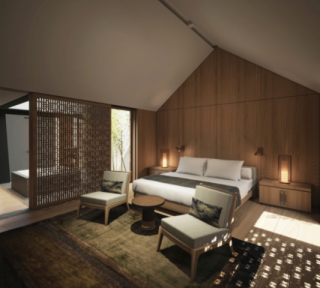 At the heart of the resort, you will find
Nan Shufang
, a contemplation, learning and debate place offering several cultural activities,
tea ceremonies
and classes of
old calligraphy
. The whole project was designed by
Kerry Hill Architects
who also imagined
Aman Tokyo
and
Amanemu
. Gastronomy lovers will sharpen their taste buds in six different restaurants including one opened all day long, another with
Chinese
cuisine, a
Club Lounge
and a Coffee by the lake. No mentioning the famous
Aman Spa
with its holistic approach, treatment rooms, High tech fitness center and great thermal facilities.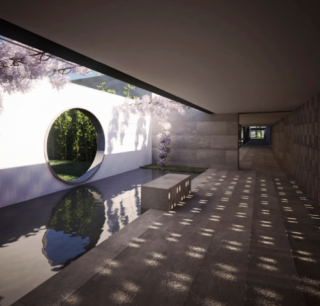 Mai 2017
By La rédaction