NadiaZ, Swiss Fragrances and Cosmetics made of indigenous plants
NadiaZ is a new fragrances and cosmetics brand celebrating rare and natural plants as well as diversity. This ethical and social company is ready to make you feel beautiful while respecting your skin and the environment.
Who is Nadia ?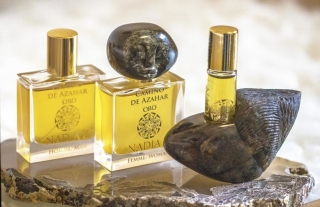 Born in
Lausanne, Nadia Zuodar
is a physicist but also a businesswoman with an artistic soul. She also dedicated part of her life to international development and
humanitarian missions in Africa
with organizations such as the
United Nations
. She created
NadiaZ
, a fragrances and cosmetics brand using
natural plants
. Nadia was inspired by her father, an Italian agronomist, to create her fragrance line made of precious oriental scents and
skin care rituals
inspired by her Tunisian grandmother.
What are the ingredients used ?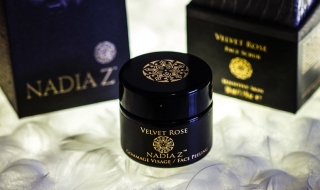 Coming from all around the world, the ingredients are selected in order to
protect indigenous plant species
in their natural habitats and the communities living from them. For example, the "
Anji Bamboo
" fragrance uses bamboo leaves from
China
, the "
Celestial Violet
" fragrance uses African stone, Buchu from
South Africa
and strawberry gum from
Australia
, the "
Velvet Rose
" Face Scrub uses Mafura Butter from Southern Africa and Cupuaçu from
Amazonia
and, the "
Fire of Spices
" Body Butter uses Bacuri from
Brazil
and Tamanu from
Madagascar
. The brand also proposes natural deodorant, baby care, hair care and luxurious perfumes for man and woman in rare bottles.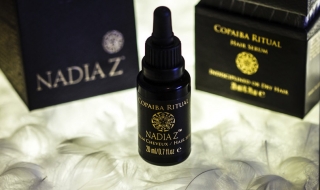 Mars 2017
By La rédaction