One Aldwych - London
In 1907, Lord Glenesk, the owner of The Morning Post, asked Charles Mewès and Arthur Davis, two graduate architects from the Beaux Arts de Paris, to build what would become the headquarters of his newspaper. It was in 1998 that Hotel One Aldwych (member of the Leading Hotels Of the World) was established in this listed Edwardian building, considered as one of the finest of this era. The hotel is ideally located at the heart of Covent Garden, halfway from La City and the West End, close to several theaters, art galleries and museums.
Accommodations :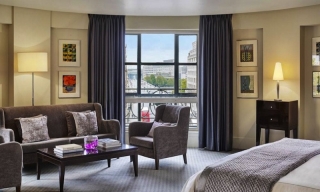 The hotel's stylish design has earned many awards. It features brilliant contemporary furniture and fabrics, as comfortable as classic.
The hotel provides
105 bedrooms and suites
, two of them boasting their own private fitness room. All of them offer the same high level of technology as standard, as well as 24h room service and one-hour cleaning and pressing service.
The hotel is home to a fabulous contemporary art collection belonging to its owner, made of 400 masterpieces.
Restaurants :
-
Eneko
, Basque restaurant by famous Chef
Eneko Atxa
.
-
Indigo
is an informal restaurant by Chef
Dominic Teague
overlooking the lobby but keeping you from the hurly-burly. It offers great brunches on the weekend and is opened all day long.
-
Lobby Bar
: perfect to taste a cocktail in a quiet setting
Activities :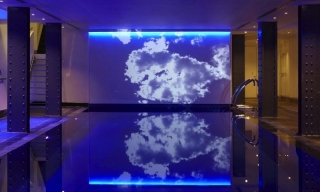 - 18 meters swimming pool with music underwater
- Sauna
- Fitness room
- Beauty salon
Janvier 2017