La Siriola restaurant's chocolate room
Go straight to the Hotel Ciasa Salares in the Dolomites to discover the first Italian chocolate room with the largest selection of chocolate in Italy. Let your imagination and gluttony run through 60 varieties of fine chocolate from all around the world, along with ten unique own produced flavors.
It's all about chocolate
Don't think about your diet anymore and go straight to
La Siriola Michelin starred restaurant
to discover the Chocolate room. This new place introduces
60 varieties
of fine chocolate sourced from
Venezuela, Brazil, Tanzania, Madagascar
and
Colombia
among others. Sicilian chocolate known as
Modica
, made of hand ground cocoa beans and sugar, is also proudly represented as this has been a culinary institution since the 16th century.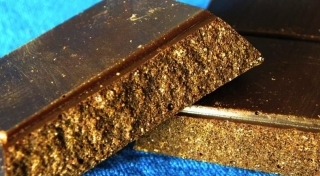 In addition to these traditional and prestigious chocolates, the selection boasts ten new and homemade chocolate flavors as
raspberry, hay and wasabi. Matteo Metullio
, the youngest Michelin starred Chef in
Italy
who runs
La Siriola
says that the Chocolate Room aims to explore the chocolate world at its finest. Here, the tasting experiences can be endless. One day, you will enjoy
Modica Aztec
chocolate, the day after you will go for some
Tanzania
fruity chocolate. Or maybe, you will taste the homemade wasabi chocolate that the restaurant internally produces or, the
Gianduja
chocolate with gorgonzola cheese and a glass of
Porto Rosso
wine...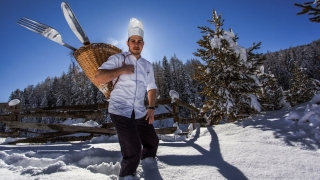 Chef Matteo Metullio
Janvier 2017
By La rédaction