TWG Tea, the best of Tea since 2008
Comfortably settled in Ritz Paris coaches, we discover with pleasure the top of the range tea from TWG. Founded in 2008 by Taha Bouqdib, French man with Moroccan origins, this tea empire is now represented in 42 countries all around the world.
A luxurious tea or nothing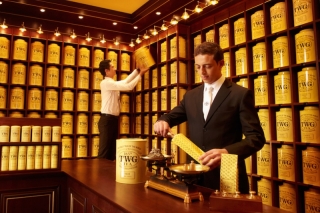 Calling itself "
The finest luxury tea brand in the world
",
TWG
, tea house founded and based in
Singapore
, offers the best of brewed tea thanks to some top of the range raw materials, mainly coming from
Asia
. In 1993, its President and co-founder
Taha Bouqdib
, French man with Moroccan origins, settled in
Paris
to work in the tea industry. From
France to Japan
, he specializes in luxurious tea before definitely settle in Singapore to be as close as possible to plantations and bring his European knowledge to the Asian tea market.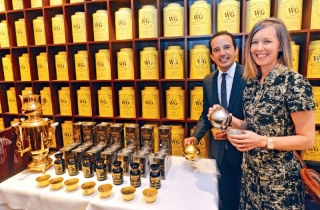 Maranda Barnes and Taha Bouqdib, both founders of TWG Tea
In 2008,
TWG
was born. Now, the brand is international, active in
42 countries
, with 10 stores in Singapore as well as stores/teahouses in prestigious cities as
London, Hong Kong, Dubai and Tokyo
(56 stores in total). In February 2014, Taha Bouqdib covered
Forbes Middle-East
magazine and introduced
TWG
as the most luxurious tea brand in the world. In July 2015,
Mohammed VI King of Morocco
decorated him with the
Order of Merit
.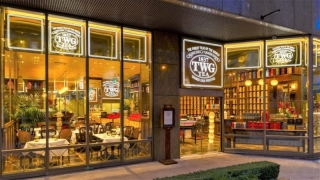 Online or in stores, the choice is huge between pure tea to filter oneself (black tea, green tea, white tea,
Earl Grey
...), traditional tea-bags (black tea, green tea, roses,
Black Chai
, chamomile, Indian tea,
Caramel cream savor, Geisha Blossom Tea
...),
Iced Tea bags
, perfect for summer (black tea, green tea,
Darjeeling
, mint, apple, jasmine savors...) or the
Haute Couture collection
with its lovely and fancy boxes.
TWG
also offers luxurious candles, boxes, plateaux, teapots and spoons for tea lovers looking for original gifts or new decorative interior elements.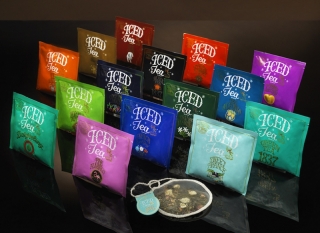 Janvier 2017
By La rédaction