Mauritius and its cultural events
Clear waters, shiny sand, sunny weather, amazing landscapes but also festivals, concerts and balls, Mauritius Island is the perfect getaway to both relax and discover.
Why choosing Mauritius ?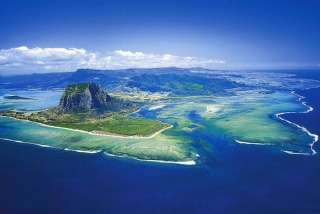 A sweet weather from January to December, a total health security and above all, some beautiful landscapes that don't get you bored,
Mauritius
is a true paradise for nature and gentle lifestyle lovers. Moreover, the Island knows how to build some luxurious infrastructures, respecting the environment and the beauty of the nature. If you're a culture lover, you will enjoy plenty of festivals and concerts. This autumn, the planning is really busy !
Mauritius International Kreol Festival, from November 17th to 26th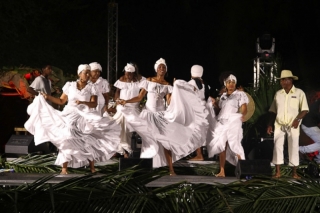 It's already the
11th edition
of this festival, taking place all around the island, celebrating
Séga music
and other
Creole specialties
. During 10 days, learn more about the island's colorful traditions and treasures, its music, sounds and perfumes. To end the festival, on Saturday November 26th, a
giant concert
is organized with more than 30 artists performing and 150 000 crazy people in the audience. Caliente...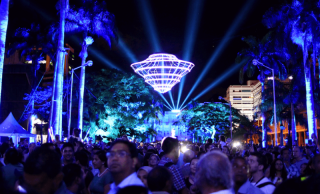 To be seen:
November 17th: Conference – UOM (University of Mauritius)
November 18th: Traditional Sega music competition
November 19th: Traditional Ball
From November 19th to 27th: Creativity conference in Mauritius luxurious hotels
November 20th:
Gastronomic Festival and Regatta
November 23rd and 24th: Concert paying tribute to
Kaya
November 26th: Theater play in Creole
November 26th : 'Printing' in open-air
November 26th : Creole dictation
November 26th: Giant closing concert
Festival Porlwi By Light : from December 2nd to 4th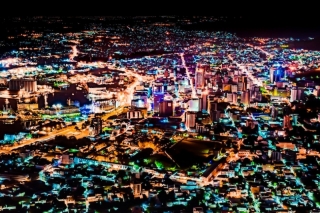 Go straight to
Port-Louis
for the second edition of
Porlwi By Light
. In 2015, the nation celebrated the city with hundreds of artists and bands. This year, the festival celebrates the inhabitants and encourages meetings, sharing spirit and interaction. Some luminous installations will also be there to highlight the Island's patrimony, heritage and wealth. Inescapable.
Novembre 2016
By La rédaction