Tomas Veres, luxurious Ladies Hair Combs
Because all ladies need to arrange their hair discreetly when they are out, Tomas Veres introduces some luxurious and lovely hair combs made of fine materials. Zoom with Luxe Magazine.
Who is Tomas Veres ?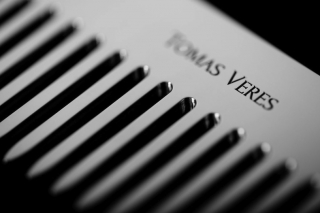 During the 19th Century,
Tomas Veres
, a successful businessman left
Slovakia
to live in
Paris
. In the City of Lights, he met
Rosa
, the love of his life, daughter of a rich man dealing with expensive furs. Once they got married in
1832
, Tomas looked for the perfect gift for his wife who was in love with beautiful objects. That's when he came up with the idea of creating a special jewelry only for Rosa and her pretty long hair. The
first luxurious and engraved hair comb made of silver
was born. At the beginning of the 21st Century, his
grandson
decided to create the Tomas Veres brand, paying tribute to his grand father's history and allowing modern women to own their luxurious and unique hair comb.
The Pantheon Collection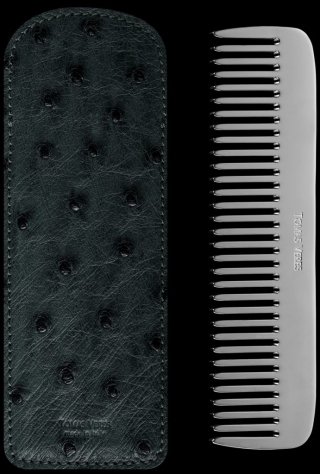 This first collection is inspired by the famous hair comb offered to
Rosa
back in 1832. It's also inspired by the
Pantheon's
architecture as Rosa and Tomas spent their honeymoon in
Roma.
The sterling silver hair combs are coming with a lovely
ostrich leather case
, available in green, purple or red. Tomas Veres only uses fine materials from the finest tanneries in the world. Each piece is
made in Italy
by some talented craftsmen and is adorned with a
serial number
that is archived in the brand's records with the name of the owner and the date of the purchase. Depending on the collection, the hair combs are available in 20 pieces or only several hundred ones.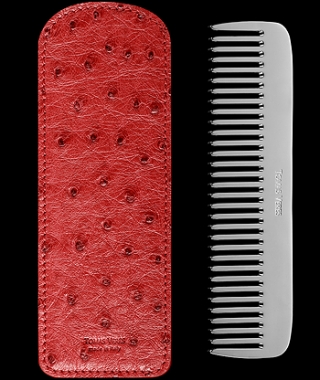 Octobre 2016
By La rédaction