Moët Ice Impérial, Champagne for summer
If you're looking for fresh and festive drinks for summer, the Moët Ice Impérial is made for you. It has specially been created to be enjoyed only with ice...
The world's first champagne to drink over ice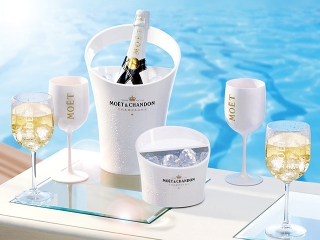 The French Maison is an expert in the art of innovation. With more than
270 years
of existence,
Moët & Chandon
knows how to break the norms. This is evidenced by this
Imperial Champagne
, crafted to be drunk over ice, showing its flavors only when it's poured over multiple ice cubs.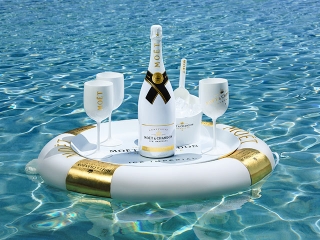 Wether you're on a beach, on a sunny rooftop terrace or at a pool party, you can enjoy this generous and fruity vintage, mixing
tropical fruits
as mango and guava with nectarine, gooseberry and raspberry. A delicious blend with fruits,
caramel
and jelly notes, highlighted by the ice cubs. Enjoy your Champagne on the rocks !
Juillet 2016
By La rédaction