The Ultimate yacht by Mercedes
After its luxury cars, the German manufacturer is ready to unveil a brand new yacht : the Arrow 460-Granturismo, a Mercedes-Benz Style creation that will cost 1,7 millions of dollars.
Mercedes on the oceans....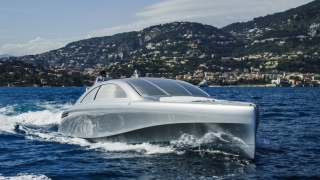 This amazing yacht which nickname is "
Silver Arrows of the Seas
", is 14 meters in length. It has been imagined by both Mercedes and
Silver Arrow Marine
, a British nautical construction company. With its both luxurious and futuristic design, the
Arrow 460-Granturismo
is one of the most innovative boat in the world. On board, you will find all of Mercedes codes, especially for colors, lines and materials, in accordance with comfortable spaces and high performances.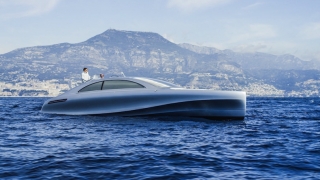 The yacht can welcome
up to 10 people
who will ride thanks to a
960 horsepower
-motor. Huge bay windows, beds, extensible tables, luxurious bathrooms, dressings and wine cellar are also part of the adventure. The first tests were very successful and took place off the
French Riviera of Nice
.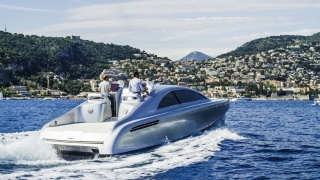 Mai 2016
By La rédaction