Luxury by Alexander Kraft, Sotheby's International Realty France-Monaco CEO
Gentleman always perfectly dressed, voluntary and perfectionist as his great-father was but also artist, Alexander Kraft is an international businessman, CEO and owner of Sotheby's International and Realty France-Monaco. His passions brought him to become the ambassador of Ralph Lauren and Cifonelli. He also collects vintage cars and is a pianist and singer. Meeting with Katya Pellegrino .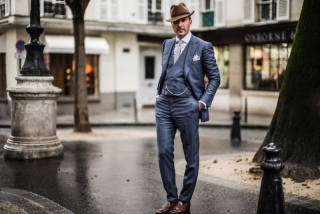 Alexander Kraft - Cifonelli Paris Saint-Germain June 2014 - LoRe
Didn't you wish at some point to work for another Company ?
Not really as
Sotheby's
can open several doors in different fields as art, traveling, culture. To me, it was a kind of compromise between real estate and art. I was lucky enough to meet important people. It was also a daily challenge. In 2004, Sotheby's real estate department was so important that I was proposed to create a franchise in the country of my choice. I was 31 years old and I chose
France and Monte-Carlo
. I built the head office in
Switzerland
because I had a lot of friends there. I started from nothing. I hired affiliates that became franchised. It was a real challenge as affiliates were kind of "old school" with difficulties to open their minds and evolve ! I brought and adapted my model from
USA
as I count on a real transparency with the client, based on beautiful addresses and presentations.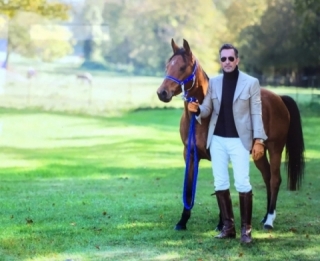 Alexander Kraft - La Grenouillère October 2014
Is there a Sotheby's code ?
You have to come from a family where you received a good education, manners, knowledge, open-mind and universal spirit. Clients we are dealing with have a certain image of our job and we cannot let them down.
What is you definition of luxury ?
Freedom to make things with proper means. Being my own boss. On the financial side i'm quite healthy so I'm not the slave of my job. I know how to create a balance between my private and professional life. I love the expertise, French know-how and tailormade products ! That's why I love
Cifonelli
suits, a real Haute Couture House where everything is handmade. I also love
Stéphane Berner
, a shoes craftsman.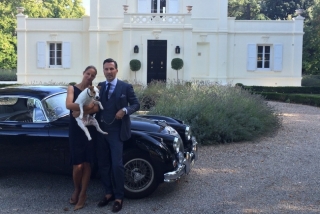 Alexander Kraft at his country House
The luxury you couldn't live without ?
I can live without all of the conventional luxury, ostentatious things but, I cannot live without the genuine expertise and know-how in every field. My philosophy is more about waiting to buy me something expensive but something that I love and that is top of the range. For example, I bought myself a ruined South of France villa to rebuild it with its original stones, floors, roofs..
Mai 2016
By Katya PELLEGRINO