Painting the Modern Garden : Monet to Matisse
You already knew it , 2016 is the Year of the English Garden in United-Kingdom. To celebrate it, the London Royal Academy of arts hosts an exhibition dedicated to the role gardens played in the evolution of art from the early 1860's through to the 1920's.
Using the work of Monet as a starting point
Claude Monet, Lady in the garden, 1867
The Royal Academy of Arts alongside with the
Cleveland Museum of art
are taking you through a period of great social change and innovation in the arts, by tracing the emergence of the modern garden in its many forms and glories. A beautiful exhibition featuring the paintings of some of the most famous artists from different movements :
Impressionism
,
Post-Impressionism
and
Avant-Garde.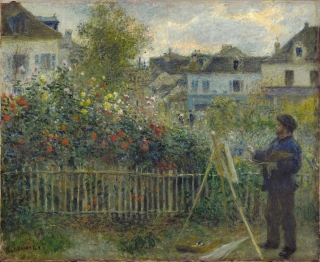 Auguste Renoir, Monet Painting in His Garden at Argenteuil, 1873
Of course, the exhibition pays tribute to Monet work, the most important painter of gardens in the History of art who even said that he owed his masterpieces to flowers. Other major artists are also present, Renoir,
Cezanne, Pissarro, Manet
, Kandinsky,
Van Gogh, Matisse
and
Klimt
. More than 120 works are waiting for you between "
Monet Painting in his garden at Argenteuil
" by
Renoir
, "
Agapanthus Triptych
" monumental work by Monet and "
Murnau The Garden II
" by
Kandisky.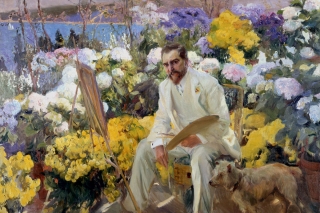 Joaquin Sorolla, Louis Comfort Tiffany, 1911
Mars 2016
By La rédaction