Arlequino by Jacob & Co
Inspired by the famous comedy character, the Arlequino Timepieces by Jacob & Co are so colorful that you don't need to wear anything else to shine. Zoom.
Colorful and feminine timepieces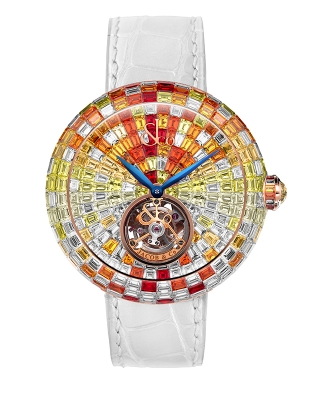 It's amazing to see how serious
Jacob & Co
understands gemstones and is able to create such masterpieces as the Arlequino line. With red, pink, blue, yellow, orange, purple and green colors, the watch oscillates between horology and High Jewelry, highlighting the impressive work of the craftsmen team.
Each precious stone has been placed at the perfect angle, for both aesthetic and technological reasons. When wearing it, you also wear a genuine deluge of
diamonds, rubies and sapphires
, as colorful as the rainbow. Two new models are already available : the
Brilliant Flying Tourbillon Arlequino
and the
Caviar Tourbillon Arlequino
.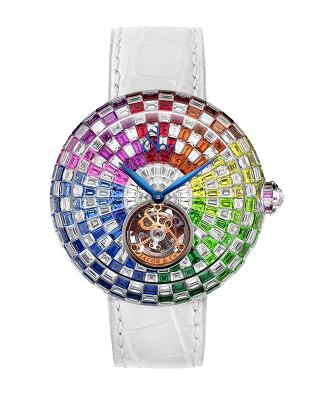 Mars 2016
By La rédaction