Sir Branson's Rock Lodge
The private Nature reserve of Sir Richard Branson is located at the heart of Sabi Sand Reserve crossing the border of Kruger national park in South Africa. Here, in an amazing place, between rugged hills, Savannah, granitic rocks and marshland, we are discovering the "Big Five" earning favor from daily safaris. What else? A spectacular design and five-star hotel service to relax and recharge batteries.
Accommodations: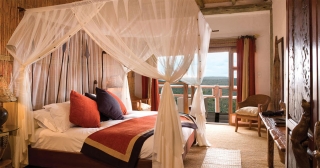 The
Rock Lodge of Ulusaba
is 800ft above wilderness, the view is on locals wandering and watering holes. The hotel, in granit design, has all its rooms of different colors of an African tribe, with king size beds. There are two luxurious suites.
Restaurant: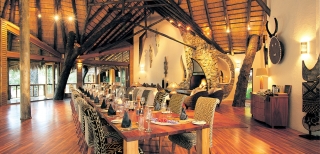 During your stay, all the meals and unlimited drinks are included. There is a fine wine list into the restaurant, including
Top South African Vintages and French champagne
. The cooks and waiters are happy to respect your special diets and particular favorite. The smell of the spices and the flavors will take you for a ride in wonderland.
Activities:
Guests are able to visit the Sabi Sand Reserve as well as local communities around it. 100% of your donations will be for these disadvantaged communities.
Février 2016
You will also like