Sonia Rykiel : Here comes Pre-Fall 2016...
For the Pre-Fall 2016 Collection, Julie de Libran (Artistic Director at Sonia Rykiel) gives the dynamic women carte blanche to have fun in their clothes ! Cow-boy boots, glittering bags and striped socks : the everyday life becomes crazy with a touch of Saint Germain des Près spirit.
Our Crushes...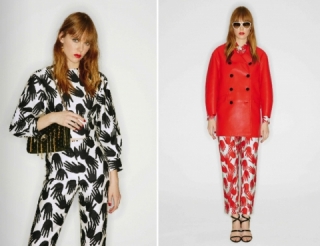 Red and black prints that made us think about exotic patchwork at first but, representing hands for real : trendy !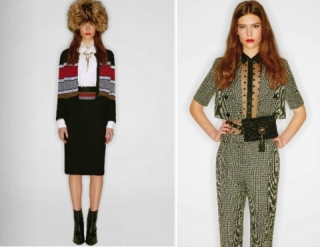 Luxurious & glam chapka, big knits with signature stripes // Modern suit and blouse playing with transparency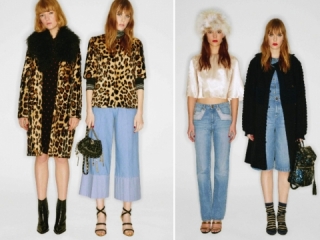 The perfect Parisian ladies : timeless leopard prints and jeans' divided skirt // Puffed sleeves' crop top and jeans' overall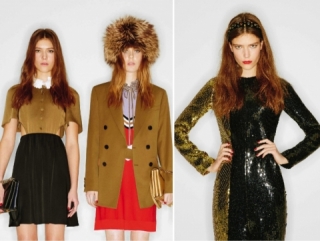 Irresistible camel color // glamorous dress in sequins
Janvier 2016
By La rédaction