Francis Kurkdjian: the king of perfume creation
Hidden behind "Le Mâle" by Jean-Paul Gaultier,"Eau Noire" by Dior and "Rose Barbare" by Guerlain, Francis Kurkdjian is a brilliant man, dynamic, sensitive and smiling. This Armenian man, raised to take great pride of the Republic, addicted to dance, piano and stage, built his career by default (as he says). Hesitating between dance and piano, his heart will finally choose Perfume as a career at the age of 15 years old. Conversation with Katya Pellegrino.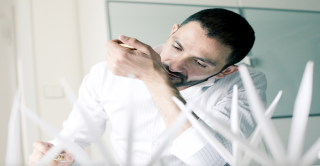 Maison Francis Kurkdjian, Portrait
Who is Francis Kurkdjian ?
Born at
Brou S/Chantereine
in the French countryside, my father was an engineer and my mother was working for the French Education. I've got a lot of admiration for my father who, thanks to his courage and willingness, succeeded in receiving his instruction in a religious school, qualifying himself to reach the job he has (computer engineer). I was really sporty thanks to my mum and dad, i was practicing athleticism, cross country,
dance and rhythmic gymnastic
. I was addicted to dance on stage cause I could go further. I tried to become a professional dancer but failed at the entrance contest so, after a reading of a
VSD article
, i fell in love with perfume,
2nd most powerful industry in France.
I was also addicted to fashion. I grew up in a loving family, full of respect for their host country, after the Armenian massacre.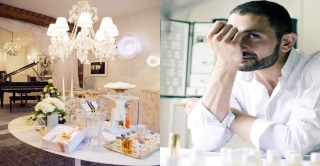 You studied at Sup de Luxe in Paris, how does it help you ?
When I was 14-15 years old, I already wanted to create perfumes. I wanted to study in a perfume school but my father didn't want it that much so, we made a deal of me studying in a
management school (Sup de Luxe)
before. At this time,
Michel Guten
was
Lancel CEO
and he communicated his human values to me. I was in love with Sup de Luxe great lectures, inviting famous personalities as
Elisabeth Guigoux, Alain Dominique Perrin, Alain Boucheron
... The school was well-known for its network. During my graduation ceremony, I was congratulated for my essay about perfume industry and
Chantal Roos
was there (woman behind the success of
Opium by YSL, Odyssée by Issey Miyake
...). I was introduced to her and then, we had a meeting where she told me about a project to create a new fragrance for
Jean-Paul Gaultier
:
"Le Mâle"
was born...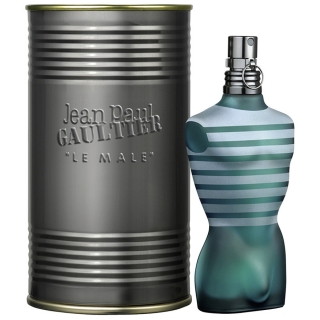 Le Mâle by Jean-Paul Gaultier
What did you do after such a success?
Seeing the worldwide success of "Le mâle", I was living a dream. Then,
I faced several failures
that helped me renewing myself. I learnt how to concentrate at best to create and not fail. In this job,
there is no concession
at all.
After "Le Mâle", I went to
New York
for three years and a half, working for
Quest House. "Green Tea"
was my second success, created for
Elizabeth Arden
in New York.

What is your inspiration to create a fragrance?
My inspiration comes from my past, my memories. I've got such a background helping me to renew myself. To me, working is reflecting above all. As a musician does, I write my partition to create .

What is your definition of perfume?
He's linked to the verb, the word, humanity. He's caused by humans. To me, the humanity expresses itself olfactively.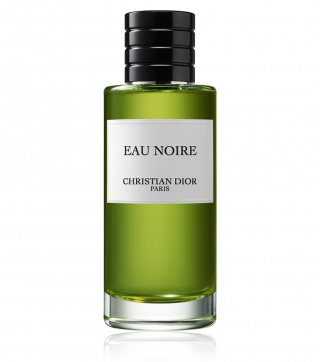 Eau Noire by Dior
In 2001, you created your own perfume workshop...
I was the first one to create an on-demand workshop. I started feeling bad and frustrated not to work directly with brands but creating in my little corner. I would have loved to be part of a House. The
tailor-made
helped me in abandoning these frustrations and free myself. My role model for that is
Karl Lagerfeld,
the way he sees fashion and re-invents it.
"L'Atelier"
allows me to understand what I am capable of.
Is the creation of a fragrance a kind of art?
An artist and a perfumer don't have the same status. A craftsman is not paid on a project but a perfumer is. According to
Kant
, art is not the representation of a beautiful thing but, the beautiful representation of a thing! To me,
there is an art of perfume but perfume is not an art
. Perfume is a decorative art that is broken down in the time. By contrast, perfume demands an artistic approach.
What are your upcoming projects?
I launched a
perfumed leatherwork
. I was inspired by a book about perfume from the
17th Century
. I created a playback of the expertise from the 17th Century with small pockets, business card holders made of crocodile...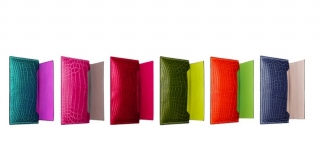 Pieces of leatherwork by Francis Kurkdjian House
What do you think of The Scent, first event dedicated to niche and Art fragrances in Dubai (January 23rd - 25th 2018 ) ?
I really think it's a beautiful idea to organize this fair dedicated to niche fragrances, promoting the knowledge and hard work of unrecognized perfumers who will promote their fragrances, rare ingredients and original bottles to the Middle East and International Market.
Décembre 2017
By Katya PELLEGRINO