"Girandole": a Bluetooth earpiece at 150 000 euros !
Boldness, creativity and originality : three words to describe Inna Biton (painter, designer) creation, the first luxurious Bluetooth earring. Focus with Luxe Magazine.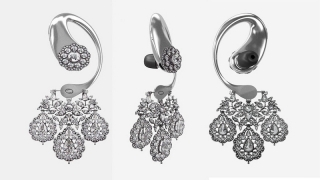 When High Jewelry meets High Techonology
Adorned with white gold and
274 diamonds
(including three of 2,5 carats),
Inna Biton's Bluetooth earpiece
is a replica of
Isabelle
(granddaughter of
Louis XV
, French King) 's earrings. The perfect gift and jewel for sophisticated working girls!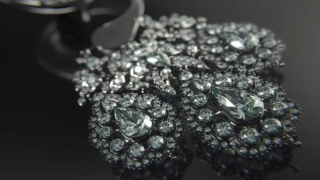 Called
"Girandole",
this is earpiece goes with the
"Active Noise Cancellation"
and
"Blackout"
technologies as well as with a "
Suprême"
mic for perfect phone conversations, without any disturbance. Of course, this Holy Grail works with any smartphone, laptop and digital tablet, benefiting from a great operating life . Just so you know, Inna Biton dedicated this creation to her grandfather,
Bastian Ouvri
(you can read OUVRI engraved on the earpiece).
Janvier 2016
By La rédaction