The Greenwich Hotel by Robert de Niro
After the opening of few restaurants and the creation of the Tribeca Film Festival, Robert de Niro and the Rockwell Group have settled their hotel at the heart of Tribeca (Triangle below Canal Street) in New York. Tribeca, this former market garden district has won acclaim after having been invaded by lofts, artists and Contemporary Art galleries. Here, far away from the Bling Bling clichés, traveling and sophistication have inspired the design and interior decoration of Greenwich Hotel. Luxe Magazine visited it for you. Focus.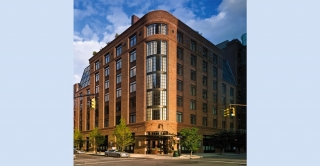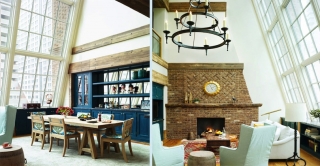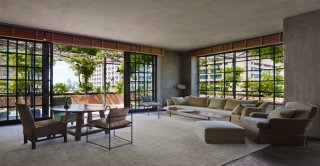 A unique atmosphere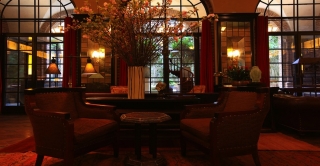 Once past the entrance, a warm atmosphere is waiting for you: old parquets, vintage carpets, couches from the 50's, leather
Chesterfields
... In the living-room, opening on the
indoor patio,
some drafts by
De Niro
's father decorate the walls. A fireplace burns and some comfy couches are true calls to some reading or relaxation times. You can almost feel a
British
atmosphere in the air. When it rains, we can enjoy this comfy salon to savor a hot cup of tea.

The Patio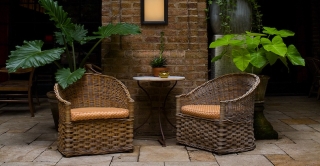 When entering the patio, it smells like
Tuscany
thanks to big terracotta pots, flowers, arcades and red-brick walls. Few tables hidden between the trees are putting us into a
countryside
atmosphere. We feel good, without making a lot of hoopla about it !

Luminous and cozy rooms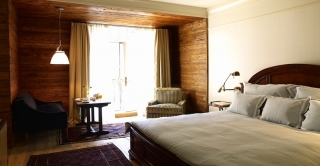 As for the rooms, the contrast between the wood parquet and the pale walls almost evokes the
Flemish spirit
. Luminous, they are really cozy with their meridian, wooden table and shelves strewn with books, trinkets and second-hand objects. The leather and beige couch with its comfy pillows make us feel just like "
at home
".
As for the bathrooms, they smell like
Provence
with their porcelain floors imbued with Moroccan influences with their zellige. One of the most exciting destinations to experience in
New York City,
to enjoy without moderation !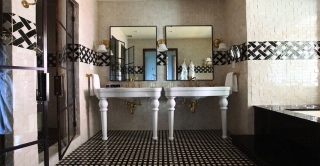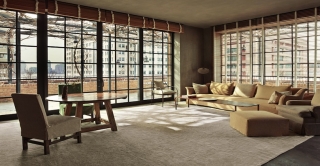 Janvier 2016
By Katya PELLEGRINO