Cos d'Estournel 2020, an exceptionnal wine!
Michel Reybier celebrated his 20-year tenure at this estate by crafting an exceptional bottle, the Cos d'Estournel 2020. This memorable vintage is presented in an outstanding bottle, commemorating two decades of passion and commitment.!
A Vintage for 20 Years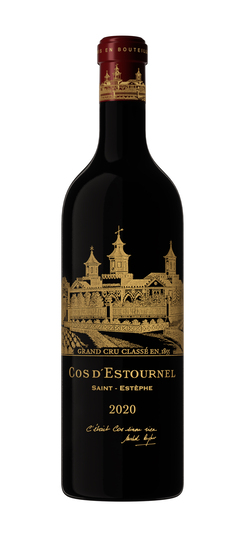 "Founded in the early 19th century by Louis-Gaspard d'Estournel, Cos d'Estournel has always been renowned for its excellence and relentless pursuit of quality. Its current owner, Michel Reybier, celebrates an exceptional wine!
Cos d'Estournel, a Viticultural Gem
The 2020 vintage is the culmination of two decades dedicated to establishing Cos d'Estournel as one of the world's viticultural gems. The bottle, adorned with the iconic pagodas, features an engraved gold design, offering a unique aesthetic to this limited edition. Michel Reybier authenticates this bottle by inscribing his maxim "C'était Cos sinon rien," signifying his dedication to the excellence of this exceptional vintage since its acquisition in 2000.
A Blend Embodying Harmony, Balance, and Opulence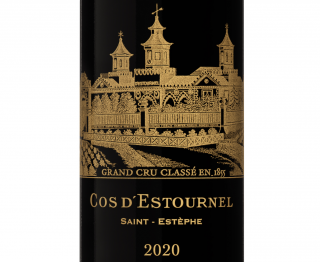 The Cos d'Estournel 2020 unveils remarkable harmony between exceptional opulence and surprising freshness. This wine reveals powerful aromas of black fruits, nutmeg, black tea, and spices, maintaining vibrancy sustained by its mineral notes. It embodies opulent smoothness perfectly balanced by a unique energy, offering an eloquent model of terroir expression. This wine promises an unforgettable tasting in the years to come, representing the quintessence of the passion and expertise that have shaped the history of Cos d'Estournel over the decades.
Price: 240 €
Octobre 2023
By Katya PELLEGRINO