Coya, the restaurant at Beaupassage in Peruvian style
This is a restaurant located in the BCBG Food Court in the 7th arrondissement of Paris, offering exotic Latin American cuisine in a colorful and unique South American atmosphere. The restaurant has everything to charm its visitors, with a special mention of its location – a former church spanning over 700 square meters – within Beaupassage.
An internationally recognized brand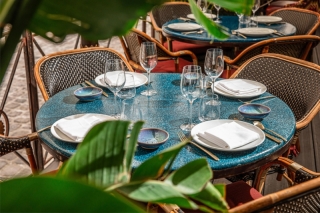 Following the success of the renowned Manko restaurant on Avenue Montaigne, which was opened by Chef Gaston Acurio in 2016, another Peruvian-inspired concept emerged in 2019: Coya. It is a festive establishment that draws inspiration from Peruvian cuisine and has already gained popularity internationally in places like the United Arab Emirates (Dubai and Abu Dhabi), London, Monte Carlo, Mykonos, and more. Coya has now made its home in Paris at the upscale Beaupassage Food Court, where several famous chefs have their own restaurants. (Yannick Alléno, Anne-Sophie Pic, Thierry Marx…)
What about the décor?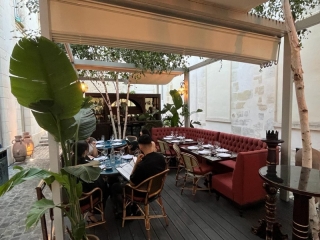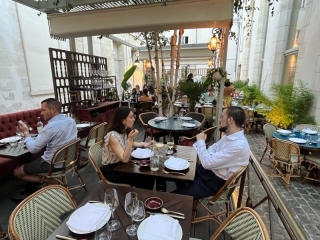 An old church of 700 square meters on two floors, where retro paintings and mirrors cover the walls, and red velvet padded benches and dark leather armchairs invite relaxation. A very cozy terrace completes the setting, allowing guests to enjoy the beautiful weather by sitting on this wooden platform adorned with greenery, the same comfortable benches, and colorful chairs under a starry sky in the evening.
A sensory journey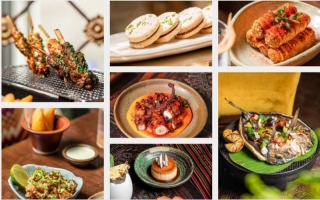 An incredible culinary experience of flavors, textures, and colors will surprise the guest. On the menu, mainly Peruvian dishes, some for sharing, including tacos, ceviches, Peruvian-style sashimi, charcoal-grilled meats, empanadas, and notably a delicious homemade guacamole, prepared right in front of your eyes. The ceviche is a true delight, and the wagyu beef ribeye melts in your mouth. All while sipping on a pisco sour, a Peruvian specialty crafted by the Pisco bar! A truly delight!
The churros with milk chocolate and dulce de leche, orange zest, and lime will be the highlight of this culinary festival. The chef here knows exactly how to combine and blend these Latin specialties with Japanese and Chinese influenced dishes.
Septembre 2023
By Katya PELLEGRINO