West Hollywood and Palm Springs on a VIP trip
Follow in the footsteps of the stars who have made the reputation of Hollywood, open the doors of the most fashionable designers, marvel at avant-garde architecture, witness new fashion trends before they reach France... That's what this trip to Los Angeles has in store for you, full of secrets for a VIP discovery, combining luxury and serenity!
Day 1 - Travel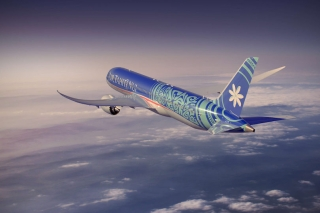 air-tahiti-nui-boeing-aircraft-in-the-air
Check-in at the Sunset Marquis Hotel for 3 nights. "The most secretly famous rock hotel in West Hollywood. An oasis of tranquility - which was not the case 60 years ago; a haven for rock stars and celebrities! 300 meters from the hustle and bustle of the legendary Sunset Strip. A charming boutique hotel with a real spirit, a hidden side in a wonderful garden, while being in the heart of a megalopolis. A place where my clients will be pampered. The table and breakfast are remarkable. Ah, their Avocado toasts!..".
Day 2: Discover iconic places in a Cadillac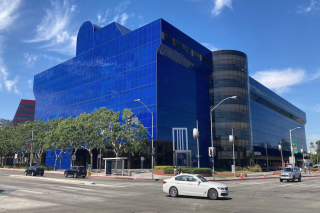 Design district / west Hollywood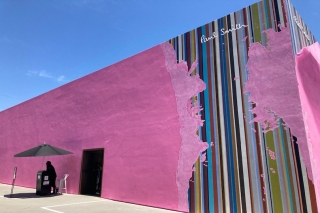 Paul smith rose
Gracias madre / west Hollywood
"A very La La Land tour (rock clubs in West Hollywood, bookstore, Santa Monica Boulevard...) in this car that tastes like America. With an incursion into the heart of Hollywood for lunch at the Beverly Hills Hotel, nicknamed "the Pink Palace," the place to be for all American stars. Glamour, luxury, history, romance, red carpets... amidst almost hundred-year-old palm and banana trees. Pursuing the American dream, with a hike up to the Hollywood Sign, getting as close to the giant letters as possible (Height: 13.7m, Length: 107m!), admiring the sunset with a glass of champagne in hand! Dinner at the Sunset Tower Hotel, another legendary venue, with its collection of black and white photos of stars. One of the most beautiful examples of Art Deco architecture in LA."
Day 3: West Hollywood under the Artistic sign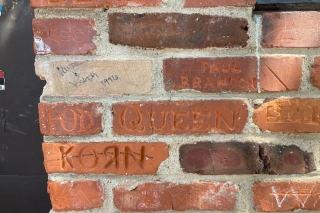 West Hollywood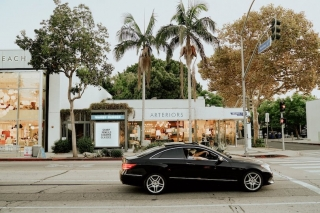 west hollywood
"Visit the Design District (Melrose Gallery, Benjamin Trigano and Louis Stern galleries), organized by Elise Goujon, a French guide who has been offering original tours with plenty of anecdotes for 10 years (founder of Los Angeles Off Road). Lunch at Gracias Madre, a delicious vegan restaurant recommended by the Michelin guide. In a sublime patio, you will taste incredible Mexican dishes while sipping healthy mocktails. Free afternoon at everyone's own pace: shopping in the luxury fashion and design boutiques on Melrose Avenue, relaxing by the pool at the Sunset Marquis... Before having dinner at the trendy restaurant The Verve, another iconic address in West Hollywood, and experiencing the nightlife in a jazz or rock club."
Day 4: Departure for Palm Springs "Two hours away, the refuge of billionaires.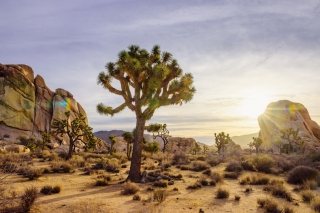 Desert Palm Springs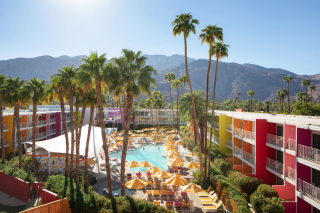 Hotel gay friendly Greater Palm Springs
This piece of land that looked hostile (heat, desert...) has become the Eldorado of all the stars who want to hide, with an intelligently developed tourism (from Greater Palm Springs, cradle of mid-century post-modernism culture, to Coachella and its annual modern version of Woodstock Festival). A bold bet. Unlike Las Vegas, they bet on a certain art of living, a secure space, and incredible architecture. A very different place from the rest of California and where Secrets de Voyages wanted to push the doors. Installation for 2 nights at the Quinta Resort & Club in Greater Palm Springs, a historic iconic complex of 18 hectares, the favourite refuge of celebrities, with its 98 villas, its 620 casitas (small houses), all overlooking pools - there are 41 of them! A time to relax and unwind in a unique place with mountains in the background. We will discover the most fabulous homes in Palm Springs (Mid-Century architecture) and we will have the privilege of dining in one of them. After having a drink at the Saguaro, a fun boutique hotel, very Barbie and gay-friendly, which is worth a visit."
Day 5: Discovery of Joshua Tree National Park
"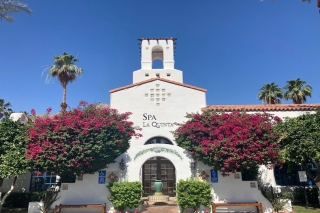 La quinta Palm Spings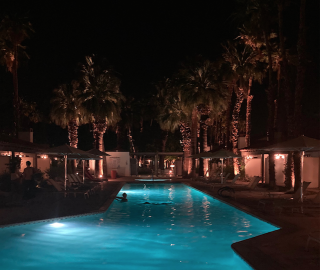 La quinta Palm Spings
An hour and a half's drive away, we enter the heart of the desert, of stunning beauty. A sacred and soothing moment where everyone can unfold at their own pace, according to their desires. We will have a picnic there. A moment of relaxation, a dip in the pool or a spa (Beyoncé is a regular..), and we will enjoy Mexican dishes at the Morgan's restaurant at the Quinta."
Day 6: Departure for Los Angeles Downtown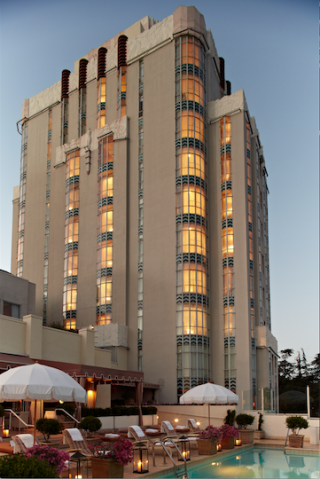 Hotel LA art déco piscine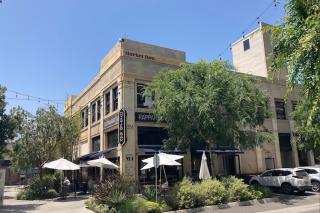 downtown restaurant
"The LA district with a future. We are at the heart of the renewal. This once-decrepit, unsavory, mostly business district is undergoing major changes. Unmissable! Everything happens here in terms of creativity, design, restaurants, and hotels. Installation for 2 nights at the newly opened Downtown LA Proper Hotel, the perfect embodiment of the arty boutique hotel, which has both the taste of America and a Latin side. Human-sized, a 'So Californian' atmosphere, rooms designed like apartments. You feel at home there. The French will love it. Lunch of seafood/fish at the Michelin Guide-listed Rappahannock Oyster Bar in the trendy The Row (docks) district. Visit the design district, Lax Street Art & Little Tokyo. The walk ends at the spectacular Bradbury Building, a masterpiece of architecture. Evening on the Proper rooftop with an incredible view. Delight around a fire. A moment that everyone will remember."
Day 7: Free day "To wander according to one's desires.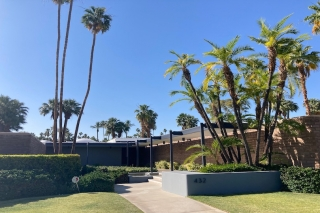 Entrée leonardo di caprio
Time for everyone or the possibility to choose a package of 'Leisure Parks', 'Santa Monica Beach', 'Museums', 'Music', 'Evening show at the Warner Studio'... Day 8: Departure."
Frédéruque Degranvillier
Juin 2023
By Luxe Magazine