Interview with Caroline Gaye General Manager of American Express France
Carefully choosing her words, a smile on her lips and a sparkling look in her eyes, Caroline Gaye, General Manager of American Express France, presents us the new Centurion card. She has been with American Express since 2000, rising through the ranks from manager to Vice President of Marketing and General Manager in 2015. In September 2021, she relaunched the "Centurion" with the Centurion Living Program. This card, reinvented by American Express, offers a new design and new experiences. A true journey based on the 5 senses! Face-to-face with Katya Pellegrino
Can you tell us a little about your background?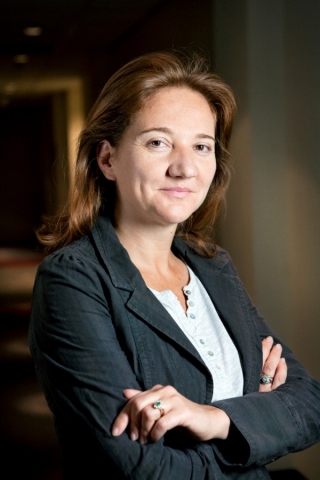 Caroline Gaye -
I was born and raised in Paris, where I studied mathematics and economics at the University of Paris Dauphine, then I joined EDHEC. My father studied in the United States and this has certainly influenced me to start my career abroad, in Dublin and then in London at Sopexa in the food industry. But after these enriching experiences I chose to return to France. Among the headhunters who contacted me upon my return, one offered me a position in finance, a sector in which I had no experience. It was a position at
American Express
. I accepted the challenge and joined the company in 2000, where I held several positions in our Cards & Services business department for individuals. In 2008, I was appointed Vice President of this business and then, in 2012, Vice President of Cards and Services for Small Businesses.
To return to the history of American Express?
American Express
has a long history! The company
created in 1850
, in the days of the stagecoach (Farwest), operated as a transporter of goods and later people. Important in those days were the company's two main values:
trust and security
, both still at the core of our business today. The customer has always been the backbone of our company, and their satisfaction remains our primary objective. In 1891, the company created the
Traveller's cheque for Americans who were travelling
but were afraid of having their cash stolen. The first office outside the United States was created in Paris in 1895, on rue Scribe, next to the Opéra Garnier. At that time, clients who were not familiar with the French capital also asked questions about where to dine and what to do during their stay. This is how the notion of
service and our expertise in travel
, gastronomy, culture, etc. was born, and which is still at the heart of our offers today, even though we are a financial services company.
Can you tell us more about the Centurion card and its benefits?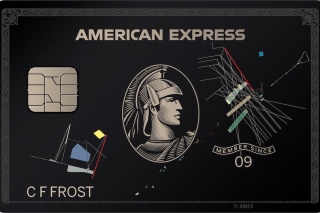 Carte Centurion - Rem Koolhaas - © American Express
The card that was launched in 1999 in the US and in 2005 in France and can only be obtained by invitation. However, our Platinum clients are also eligible for the
Centurion card
. There is a lot of word of mouth, with our Centurion customers being the best ambassadors for the card. Our
in-house concierge service is available to our clients 24 hours a day, 7 days a week
, throughout the world. In France, 100 concierges serve customers on a daily basis. As part of our
Dining Collection programme
, Centurion Members are guaranteed a table at 100 of France's most popular restaurants for the same evening. For travel, Centurion Members enjoy a
personalised welcome at Paris airports, Fast Track
and free unlimited access to the most prestigious airport lounges worldwide. We also have our own lounges: the
Centurion lounges
.
Where are your own lounges?
In Delhi, Bombay, Buenos Aires, Denver, Los Angeles, London, Stockholm, Hong Kong ... In our Centurion lounges, an important place is given to Gastronomy. For example, the one located at
London's Heathrow Airport
offers a resolutely contemporary menu, signed by starred
chef Assaf Granit
(Balagan restaurant in Paris and Coal Office in London).
What are the differences between your Centurion card and similar high-end cards, such as Infinite?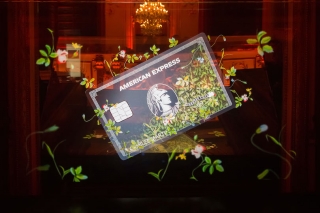 Launch party - Centurion - © American Express
The Centurion Card is like no other. Firstly, its design is unique: made of metal, we called upon two of the greatest artists of our time,
Rem Koolhaas
and
Kehinde Wiley
, to imagine the new Centurion Card. Secondly, and I mentioned this earlier, the quality of service,
access to superior travel experiences
, personalised support from a dedicated Concierge team … these are second to none. Finally, there is the
Centurion universe
. The new Centurion is more than a card, it's a lifestyle. With the creation of the
Centurion Living programme
, we offer our members the opportunity to discover life from new perspectives and live enriching personal experiences.
In which countries can you currently find the Centurion card?
You can find it in the USA, Canada, European countries (UK, France, Switzerland, Finland, Norway, Switzerland, Germany), Hong Kong, Middle East, Australia, India ...
Can you tell me more about the Centurion Living Programme?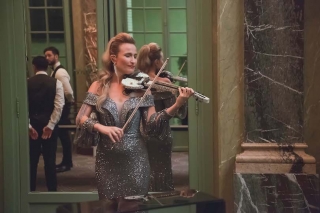 Centurion Living events - © American Express
In 2021 we decided to relaunch the Centurion card and redesign it by calling on two of the greatest designers of our time, the artist Kehinde Wiley and the architect Rem Koolhaas, thus creating an
"Art Card"
. The idea is to "reinvent it" by offering our clients an international programme of experiences based on emotions, in one word "unique", creating and redesigning a new lifestyle, an invitation to
discover Art, Gastronomy, Culture, Travel and Hospitality
in different ways ... A journey of the 5 senses in short! Each year, members are invited to be part of
exceptional bespoke events
around the world.
What are the axes on which you have created the Centurion Living Programme?
Launched in September 2021, the
Centurion Living Programme is based on two pillars: experiences and encounters
.The Experiences pillar invites Centurion Members to bring their tastes and passions to life through access to the greatest artists of our time. In 2022, they will be able to meet and attend exclusive performances by
Yo-Yo Ma, Alicia Keys or Dianne Reeves
, all over the world. The 2nd pillar, called "Introductions", is specially designed for our members who, due to lack of time, have never been able to venture into the exploration of new artistic worlds and cultural horizons. To give you a few examples, we offer an introduction to
Japanese ceremonies, Chinese contemporary art or fine wines with Arvid Rosengren
(world's best sommelier) and many more.
How many events do you organise per year?
At least 1 per month
You have launched the connected bracelet for payments. Doesn't it look like a gadget? Do customers use it?
We wanted to launch this bracelet, which in our eyes is an innovation
combining technology thanks to contactless payment and luxury
for its Saffiano leather strap, signed by Prada. Men wear it without worry and are delighted with this novelty. It is true that for women, this black leather bracelet could be declined in other colours (smile). To be seen!
What are the most unusual or unbelievable requests made by your Centurion clients?
We get a lot of incredible requests and it's our job to satisfy them. I have in mind a client who asked us to organise his birthday party in Venice for 50 people. To do this, he wanted to organise a private rehearsal of the whole event (with a concert, dinner, party etc.) two months in advance. In the end, he celebrated his birthday twice (smile)
Would you say that American Express is also reinventing itself?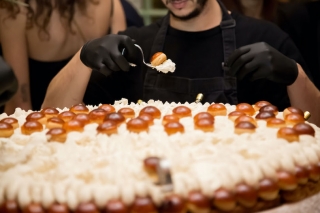 Launch Party Centurion - © American Express
I would say that American Express keeps up to date with the latest technological innovations and start-ups to
strengthen its offer and its quality of service.
For example, we have recently acquired two start-ups (2019) in the world of gastronomy:
Rezi in the United States and Pocket Concierge in Japan
. Two online table reservation platforms for great well-known restaurants or restaurants of the new gastronomic scene.
Where do you want to develop further?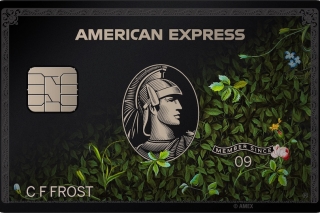 Carte Centurion - Kehinde Wiley - © American Express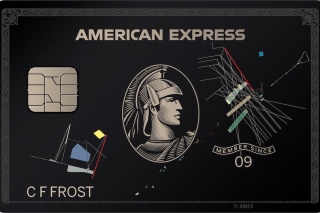 Carte Centurion - Rem Koolhaas - © American Express
Our objective is to continue to offer the best service and the best experiences to our customers. Gastronomy, art, culture, music, theatre, etc. are strong development areas. We also want to strengthen our
collaborations with artists
.
How do you see the Centurion card evolving in the next 10 years?
The Centurion is and will remain our most prestigious product
with an exceptional quality of service and access to unique and exclusive experiences. Our challenge is therefore to consolidate our presence in areas such as gastronomy for example, and to strengthen it in certain sectors where we are less present, such as sport. We are proud to have renewed our
partnership with Paris Saint-Germain
. We operate the
Parc des Princes Conciergerie
and our Centurion Members have access to exclusive benefits such as meeting the players.
What are your projects in the near future?
We have many projects. We are going to launch our
new gastronomic programme
very soon with some great new features. We will also relaunch our
Blue Card
, with a strong focus on generosity and cashback. We are also strengthening the value of our cards for professionals, especially small and medium-sized businesses. Finally, we will continue to support local retailers through the
Shop Small campaign
.
What is your definition of luxury?
Authenticity. For example,
Hermès
, the embodiment of culture of tradition and rarity.
What is your ultimate luxury?
Travelling around the world and taking the time to discover the traditions and culture of the countries you visit.
The luxury you can't do without?
Being able to decide at the last minute!
Janvier 2022
By Katya PELLEGRINO