When Father Christmas pampers the girls!
This year Santa's bag is filled with lots of glittery, luxury presents for the girls: jewellery, diamonds, but also luxury leather goods, shoes and chic and colourful accessories, the editors of Luxe-Magazine have selected some ideas to give you inspiration to pamper a beloved woman, ... or to put on your wish list for Father Christmas!
The connected notepad so you won't forget anything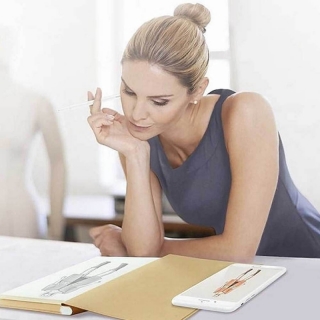 Connected Blocnote -
Save time and writing on paper. We can now have it all, because the text will be digitally transformed thanks to the
RoWrite
application. Your notes, drawings, ideas, your to-do list, nothing will be lost again. Forget about the piece of paper on which you have scribbled something down and can no longer find it! Save time with this
intelligent and creative 2.0 notebook
. And to top it all off, you can transfer it to communication channels such as Whatssapp, OneNote or by e-mail.
Size: 21x14.5x0.5
Price: 129,90€
A connected bracelet to give to everyone you love (MyEli)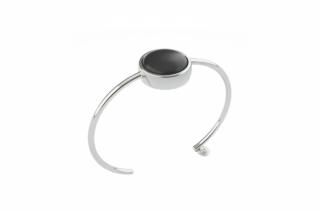 Silver Plated Connected Bracelet - © MyEli
To reassure or be reassured, here is the ideal gift to offer or to be offered in order to remain connected to all your loved ones. This
jewel bracelet from MyEli
allows you to warn your loved ones or your partner (who will have been selected beforehand in your emergency contacts) at any time in case of an uncomfortable feeling or immediate danger. Just click, and your contacts will immediately receive the
alert with your GPS position
and tracking details. Conversely, to reassure them, a double click will signal that you are home, safe and sound!
.

The Pomellatto Nude ring, for a unique and numbered gift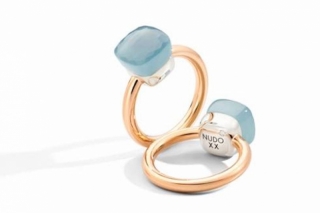 Aquamarine from the Nudo Collection - © Pomellato


To celebrate 20 years of its iconic "Aquamarine" ring, the House of Pomellato has created an exclusive ring in pink gold set with exceptional aquamarines. Only 20 rings were created for this occasion. For sailors, this stone was often used as a talisman for protection at sea. The stone is set in a chaton with a small diamond and an inscription recalling the date of its launch.

.


Herbier Magique de Fragonard, luxury dinner plates, for intimate entertaining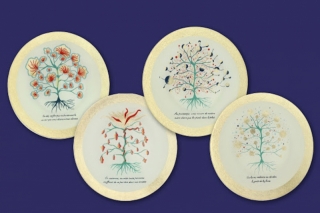 Herbe Magique Dinner Plates Set - © Fragonard


Laura Daniel has designed for the House of Fragonard a universe around the magic herbarium where the imaginary takes over. Thus, these 4 exclusive dinner plates are an evocation of dreams. The plants imagined by the artist refer to a colourful and joyful universe.

.


A name tag created by Buccelallati and Murano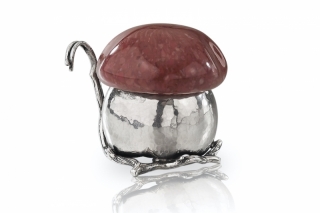 The silversmith collection from Murano - © La Maison Buccellati


Buccelatti is the iconic house reknown for its high end jewellery, but not only! Silverware is also part of the House's know-how since the 18th century and for this Christmas it offers us engraved silver objects inspired by Mother Nature combined with Murano blown glass, representing Venetian art in all its splendour ! How adorable and chic to deorate a pretty Christmas table with these engraved silver and Murano blown glass name tags or fruit-shaped jam containers.

Price: 260 € for the name tag – 2,600 € for the jam jar.


Persephone, the oversized down jacket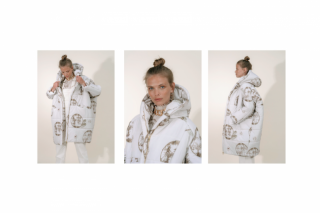 Oversized down jacket Persephone - © Fête Impériale


The down jacket Persephone from Fête Impériale, won't go unnoticed with its curiosity cabinet-like print with a reference to antiquity, tropical botany, and 18th and 19th century colonial imagery. The perfect cosy outfit for around town or in the mountains to keep you warm and fashionable with this inimitable look!

Price: €840


Courbet's CO ring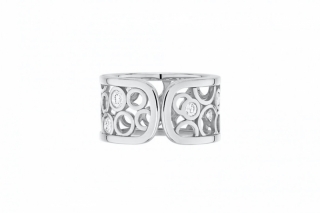 C O Couture Ring - © Courbet


This ring, for sure, will please your other half, and with its resolutely contemporary design and its modernity it can be worn every day. The motif with the C and O takes up a symbolism dear to Courbet, a Latin prefix, which can be found in various words carrying meaning and value such as conscience, collective...
In white, pink or yellow gold, set with several synthetic diamonds, it will be a true symbol of your love.

Price: 4,900 €


Luxury handbags by François-Joseph Graf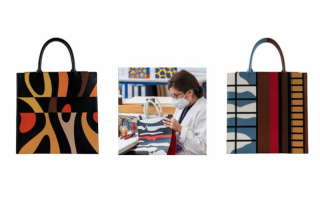 Luxury leather goods collection - © François-Joseph Graf


This luxury lover, architect and decorator, François-Joseph Graf, has created a line of haute-maroquinerie, placed under the sign of travel and the arts. Each piece is designed by the master himself and hand-sewn. A unique gift!

Price: nc


Look at the big picture with the Instax Link Wide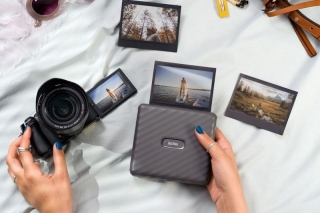 Intax Link Wide - © Fuji Film


The Instax mini Link had conquered the world with its ability to produce high quality prints in mini format (86mm x 54mm). Transferred from your smartphone images via Bluetooth to its dedicated app. To meet the demand for larger photos, Fujifilm has now come up with a new edition, the Instax Link Wide with its larger photo format (86 x 108mm). This photo printer is sure to be a great gift to create a loving memory of all those wonderful moments spent together!

Price: 149,90 €


Christmas Spirit with Estebans' Exquisite Fir fragrance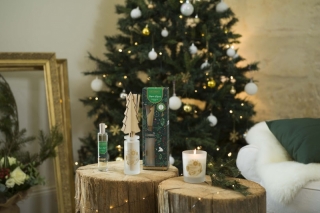 Sapin Exquis - © Esteban Paris Parfums


To get into the holiday spirit the House of Esteban Paris Parfums has created a special amber woody scent that will embalm your home during this festive time of year. The home perfume diffuser as well as the candle are a great gift to stay in the warm and cosy bubble of Christmas!



Décembre 2021

By Luxe Magazine