Wines: 5 great bottles for the holidays
Les Grandes Maisons unveil splendid vintages from prestigious appellations in Burgundy and Bordeaux. To be enjoyed in elegant company with refined dishes. They are also superb wines for maturing and keeping for another very special occasion.
Edouard Delaunay, Nuits-Saint-Georges Le Village 2018, Vieilles Vignes: Power and minerality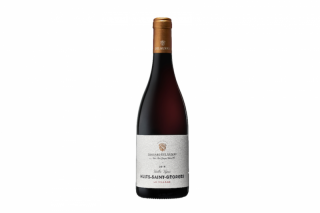 Nuits-Saint-Georges Le Village 2018, Vieilles Vignes -
Founded
in 1893 by Edouard Delaunay
, the eponymous House has regained its rightful place among the great Burgundy Houses with this incredible double win at the International Wine Challenge, winning the title of Winemaker of the Year for red wines in 2020 and then the same for white wines in 2021. The blend of three parcels of old vines located in the foothills of the Côtes de Nuits, this cuvée is rooted in a limestone soil mixed with clay and marl, which brings finesse and minerality, but also power and richness to the wine. A
characteristic duality of the Nuits-Saint-Georges appellation
. Nuits-Saint-Georges Le Village 2018, Vieilles Vignes is immediately appealing with its cherry red colour and its fine, complex nose of morello cherry and tangy wild berries. The palate, full and velvety, conquers by its
aromatic richness
evoking wood, spices, with a mineral touch. The finish gives way to beautiful notes of liquorice and violet.
Price: 47€ on sale on the e-boutique and CHR network
.
Margaux Château d'Issan 2018: Magnificent Grand Cru Classé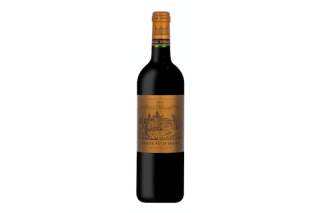 Château d'Issan 2018 - © Château d'Issan
Intensity, precision of fruit and freshness are the hallmarks of this
great vintage of Margaux
, one of the most prestigious appellations in the Médoc, which is reminiscent of the structure and seriousness of the 2016 vintage combined with the richness of the 2015 vintage.
Château d'Issan 2018
is a blend of 60% Cabernet Sauvignon and 40% Merlot. It reveals an expressive aroma, marked by the intensity and precision of the Merlot fruit. The palate is full, combining a powerful yet silky structure with tannins that feel like velvet. The body is both juicy and mellow. Château d'Issan 2018, 3 rd Cru Classé in 1855, succeeds in the magic
combination of a powerful character, a remarkable softness
and an incredible freshness. A delicate wine for keeping and that will evolve throughout its life.
Price: 70€ at wine shops
Comte Armand, Pommard Premier Cru Clos des Epeneaux 2019: Race and depth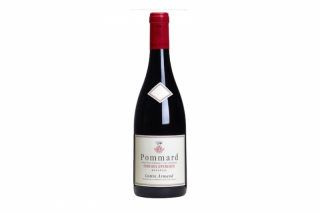 Clos des Epeneaux 2019, Pommard Premier Cru - © Le Domaine des Epeneaux
Located in the centre of the
Pommard appellation
, at the foot of the hillside, the famous Clos has been biodynamically farmed since 1988. The cuvée marketed under the name
"Clos des Epeneaux"
is one of the ten largest monopolies in Burgundy. It comes exclusively from parcels selected for their vines that are at least 20 years old; as for the grapes from the more recent vines, they are "declassified" and destined for the estate's Pommard Village cuvée. The grapes are of course picked by hand. The wine is aged for 22 months, with 40% of the barrels being new. Although very tannic in its youth, the wine is nonetheless generous and of a finesse rare in Pommard. Not to mention its impressive procession of aromas, where candied red fruit, plum, violet, old rose, leather and sweet spices come to the fore. The length in the mouth is remarkable with supple tannins. This wine has a great capacity for ageing.
Price: 162€ at wine shops
.
Château de Ferrand 2018: How elegant!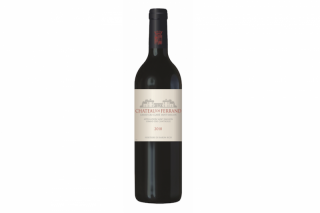 Château de Ferrand 2018 - © Château de Ferrand
Located on the heights of Saint-Emilion,
Château de Ferrand ( Grand Cru Classé de Saint-Emilion)
is among the oldest properties in the appellation, with a priority for the preservation of its unique ecosystem.
Terravitis certified since 2012
, the vineyard is also in the process of converting to organic farming. Artfully restored in 2019 by
designers Patrick Jouin and Sanjit Manku
, Château de Ferrand welcomes professionals and individuals in a contemporary and refined setting for a unique experience during a visit, a dinner prepared by Ferrand's private chef or a night in one of the château's rooms. Château de Ferrand 2018, a
Saint Emilion Grand Cru Classé
, is made from 73% Merlot and 27% Cabernet Franc. It is the first vintage without Cabernet Sauvignon. It has a beautiful deep garnet colour. The nose is expressive and flattering, with notes of red fruits such as raspberry and wild strawberry. When aired, notes of violets and roasted hazelnuts come to the fore. On the palate, it is
voluptuous, gourmand and silky with a very airy finish
, carried by the fruit.
Price: €30 at wine shops
.
Château Mazeyres 2018: A Solar and structured Pomerol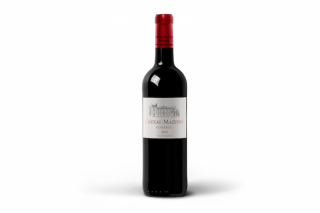 Château Mazeyres 2018 - © Château Mazeyres
Château Mazeyres
is part of one of the smallest appellations in the Gironde,
Pomerol
, widely renowned for the aromatic intensity of its wines and the typicity of its terroirs set in an exceptional geological ensemble. Its Directoire manor house is set in the heart of a 25.5 hectare
vineyard cultivated biodynamically since 2012
and certified in 2018. A great vintage for Bordeaux, Château Mazeyres has produced a
very fine Pomerol in 2018
, a blend of Merlot, Cabernet Franc and Petit Verdot. The colour is dark and brilliant. On the nose, the wine develops aromas of strawberry puree and blackberries. On aeration, blackcurrant appears and then peony transports the nose to the Orient. The wine is very complex and promises a great tactile sweetness. On the palate, we find this
elegant texture, amplitude and depth
. The grain is caressing, silky as one could wish. The finish stretches on a complex aromatic palette and a beautiful freshness.
.
Décembre 2021
By Luxe Magazine