The Eye with Sandrine Zerbib, founder of Full Jet, by Katya
After working in a bank (banking branch of AGF, shareholder of Bernard Tapie Finance) Sandrine Zerbib met Robert Louis Dreyfus, who offered her a short-term Adidas mission in China. She stayed there for 15 years, in complete freedom. Now she is helping luxury brands to establish their presence in China with her company Full Jet. Zoom with Katya Pellegrino.
Can you tell us about your professional journey up to the creation of Full Jet in 2013?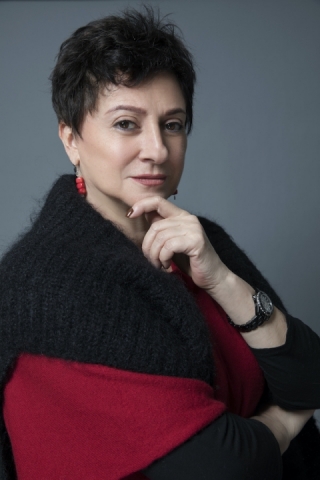 Sandrine Zerbib, founder of Full Jet -
The last 28 years I have been living and working in China but before that I worked in a bank (banking branch of AGF, shareholder Bernard Tapie Finance). I was present during the long saga of the takeover of Adidas by Bernard Tapie and then by Robert Louis Dreyfus. When I met Robert Louis Dreyfus, he offered me to work in early 1994, on a
short-term Adidas mission in China
. After setting up their subsidiary, the short-term mission turned into working at Adidas in China for 15 years. Although I did not have a connection with the sports world and I did not have ties with China, I accepted the challenge. It was difficult at first but in retrospect I realize that this was also my asset, having a fresh and open outlook. So I ended up working for Adidas with a lot of freedom for more than 15 years.
Why did you leave Adidas?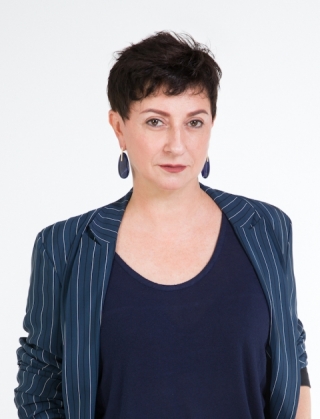 Sandrine Zerbib - © Full Jet
At that time I had three options:
- Settle into my comfort zone until I retire.
- Make a « corporate » career in the group and leave China, which was a bit of a shame for my experience in China.
- Or embark on a different
entrepreneurial adventure
and focus on
Premium brands
with focus on distribution.
So you started Full Jet in 2013?
Sandrine Zerbib and her team - © Full Jet
In fact, the start-up took place in 2012 through a representative office. Initially, we offered advice and support but also research and management for
off-line and on-line Retail partners,
helping them to develop their brands in China. In 2015 we became a digital partner and took our first steps in E-Commerce. In the beginning we were working for sports brands, then gradually we turned to Premium and luxury brands. The biggest challenge for brands in China remains distribution, a real hurdle.
What can you tell us about the E-commerce boom in China, especially among young consumers?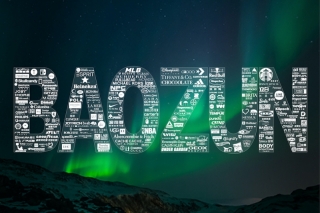 E-Commerce BAOZUN - © BAOZUN
There are two aspects that can explain the boom in E-Commerce. First, E-Commerce was able to take off quickly, with retail not being as mature in China as it is in the West, it turned out that
Chinese consumers were ready to embrace new things
and accepted new ways to buy, like mobile payment. Secondly, the Covid has accelerated this digital boom. E-Commerce in China is targeted at a younger group of people, at least 10 to 15 years younger than in Europe. The Chinese youth of today is also called « the golden youth » because they grew up in a period of growth, they are
optimistic and consumer-oriented
and display a different look and a different way of consuming.
How do you see this development in the coming 10 years? Do you think that digital platforms will take precedence over traditional stores?
In my opinion the stores and physical distribution are not going to disappear, but there has been a phenomenal evolution regarding digital platforms that have a lot of sales volume power. Take the example of
Tmall, Jingdong and Douyin
. All of these platforms coexist, partly overlap and inspire each other by influencing the consumer from one platform to another. Since brands cannot opt for only one platform, you have to be present on several of them, the digital landscape being more and more complex. For example
Burberry makes 85% of its sales on Tmall,
the rest on Snapchat, Douyin. Live streaming has also exploded on platforms, in particular on Douyin. So Alibaba also has a life streaming platform. The Chinese are always looking for entertainment even when buying, especially on platforms, while in the West this behavior is totally different. The consumer searches for a keyword, clicks on the product that interests him and then puts it in his basket. In China, the potential customer is in total immersion.
Will this have an impact on physical stores?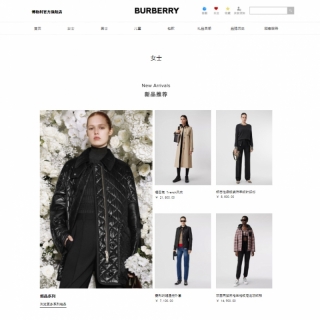 Burberry on TMall - © TMall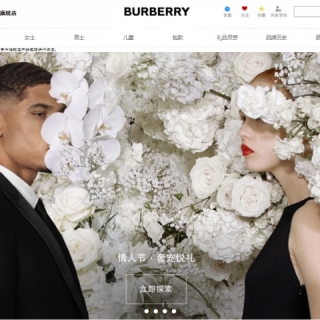 Burberry's by TMall - © TMall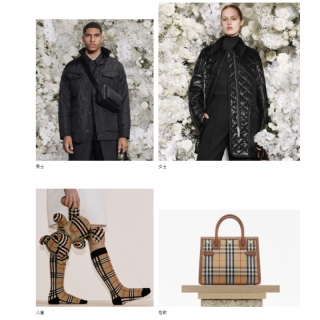 Burberry's by TMall - © TMall
Physical commerce has lost 20% and a further decline of 10% in China is predicted but no disappearance. On the other hand, there will be a profound change due to three reasons. The first is the reduction of portfolios. The brand will take the lead in relation to consumer behavior. Secondly, the stores will even be bigger and more beautiful to offer exceptional experiences, a "wow effect" which will also be integrated into the digital presence and in the form of games. For example
Burberry has created a "Social Center" developed in collaboration with Tencent.
We enter the digital store, use a "social currency" to unlock exclusive products and have access to these distinctive products, present in the form of games and to be shared on social networks, finally this creates an
unique customer experience where everything is connected.
How important is it for European premium brands and luxury brands? How can they respond quickly to this growth?
A lot of European brands already make a tremendous effort. The target group is a
young and digital savvy consumer
. Brands must therefore acquire digital skills in entertainment, live streaming, video, collaboration with diverse and varied personalities, video gaming, etc. The young Chinese consumer is much less obsessed with the brand's heritage and history. Luxury is transformed into a young subculture. For exemple Streetwear fashion is increasingly taking precedence over more classic fashion. Therefore, some of the brands already made an important turn, because they understand the stakes of this new behavior. For example
Cartier recently collaborated in nightclubs with well-known DJs
for the launch of its watch "Pacha. "
Is it possible in France to have this same way of approaching consumers and selling?
No, because consumer behavior in France and Europe is much slower. Platforms in Europe are built differently, focused on buying, and there are fewer young people than in China. To give you a specific example,
luxury purchases are 50% made by young people under 35 in China.
The average age of the first luxury purchase is around 20 years old. In European luxury buyers are 10 to 15 years older.
What is the profile of these young consumers?
It is generally young people who save on their pay and whose parents participate substantially in financing these luxury purchases.
Tell me about Tmall and what are the stakes?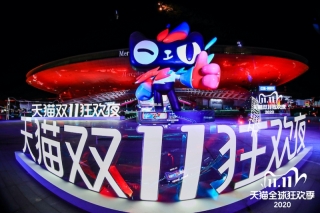 Global Shopping Festival - TMall Gala - © TMall
Tmall is owned by Alibaba
which has a virtual platform monopoly. Within Tmall (which brings together more than 150,000 brands) you have their
Luxury Pavilion
which is aimed at luxury brands. In terms of volumes they are the most important player. Jingdong is also trying to position itself in luxury. Other platforms like WeChat exist but only represent small volumes. As for TikTok, they are also trying to take a market share in E-Commerce like Douyin.
What do you recommend for a small European-French brand that would like to approach the Chinese market?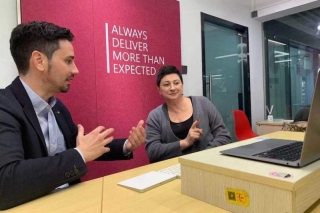 Aurélien Rigart & Sandrine Zerbib - © Full Jet
The best thing is to
start on WeChat,
cheaper, which brings visibility especially for Premium brands, then go to Tmall. Because it is initially difficult to capture the attention of the consumer, attract traffic and give him the impetus to purchase, Tmall is a heavy investment for a starter. But of course, platforms like Tmall or Douyin also play a different role. It is therefore necessary to analyze the level of maturity of the brand, the financial stakes, the investments, which means going step by step for small companies. Unless you are already a well-known brand with good visibility in China.

How much does it cost to help a company get established in China?
The first step is to check if the brand resonates with the Chinese. What is this level of quantitative and qualitative resonance and what is its storytelling. We have tools that help us understand where the brand stands. You may need to offer a pop-up first.
Cross border business
allows you to test before setting up a business. A company can, for example, keep its stock in its country of origin and send the products, once ordered, to China. There are special provisions for customs duties for personal parcels. This allows you to test before committing. In conclusion,
the Chinese market is interesting but very difficult
. You'll need an expert able to guide you while respecting the identity of the brand.
What 's at stake in the alliance between Full Jet and Baozun in this context?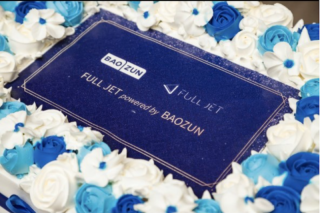 Full Jet powered by BAOZUN - © Full Jet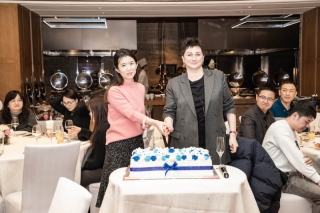 Celebration Dinner Full Jet and BAOZUN - © Full Jet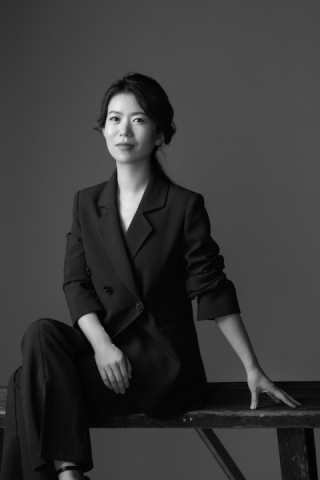 Tracy Li (VP BAOZUN) - © Full Jett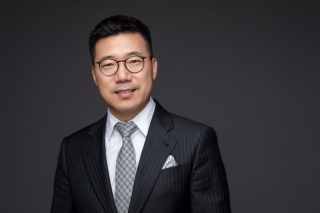 Vincent Qui (CEO BAOZUN) - © Full Jet
Baozun
is a leading e-commerce provider in China. They also own a lot of sports companies and luxury brands like
Gucci, Ferragamo and Prada
… As for us, our strong point consists in being a local company, with knowledge of brands and our focus is on proposing a brand strategy as well as the positioning of the brand. This sets us apart from the technological or operational aspect, and this is what interested Baozun.

Who are your customers for example?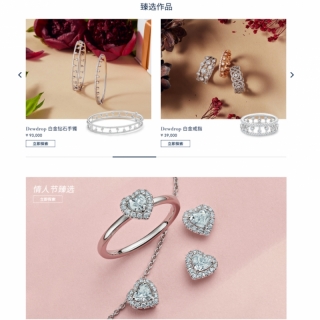 De Beers by TMall - © TMall
We have brands like
Christofle
which got off to a good start,
Debeers
... In Premium brands, we have for example
Doc Martens
.
And how would you define luxury for the Chinese market?
It must be exceptional because the
focus is on the experience
. Luxury is the expression of who the customer is and of its culture.

What is your definition of luxury?
Time, for example, for me is luxury for its quality, its zen feeling, cocoon or well-being side, but this is absolutely not the perception of the Chinese if you ask them for a definition of luxury.
What is the luxury that you cannot do without?
A certain level of luxury when travelling, or the choice of hotels. Finding moments of pleasure in these moments.
What is ultimate luxury for you?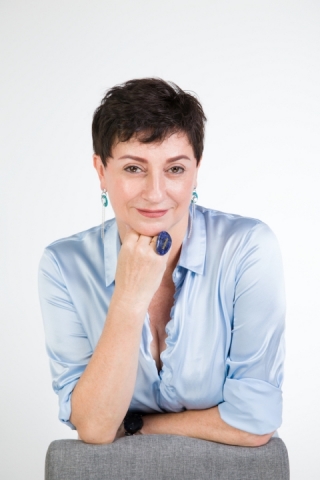 Sandrine Zerbib - © Full Jet
Doing nothing. Fare niente. Simply appreciating the passing of time because in China we are constantly on the alert. Things change quickly, because here nothing is eternal!
Octobre 2021
By Katya PELLEGRINO