Guerlain's mythical Bee Bottle sparkles in Swarovski
Ever since it was founded in 1828, the history of French Maison Guerlain has been closely connected with the artists and artisans. The young Swiss couturier Kévin Germanier revisited Guerlain's legendary Bee flask by adorning it with an eco-responsable Swarovski dress. True Haute Couture in only 11 bottles!
Guerlain's heritage and the future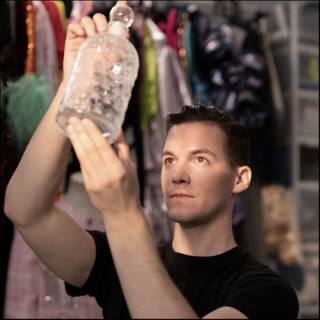 Kévin Germanier -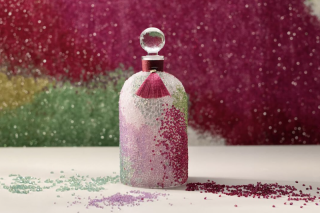 Swarovski Bee Bottle - © Guerlain
The
Swiss designer Kévin Germanier
, is known for creating desirable objects with sustainable materials. With upcycled fabrics he creates exquisite garments, giving new life to discarded materials and transform them into something dazzling. His approach convinced
French perfume House Guerlain
to invite him for a collaboration on a very limited-edition perfume bottle. With a unique embroidery technique on silicone, Germanier managed to assemble a myriad of discarded Swarovski crystals to dress the shape of
Guerlain's iconic bee bottle
from Pochet du Courval. Once each Bee Bottle has received its one-of-a-kind glittering gown, they are entrusted to
Guerlain's famous Dames de Table
, who keep the heritage of Haute Perfumery alive. The Dames de Table wind a silk thread around the collar and fasten it with a
golden seal
.
Cuvée Secrète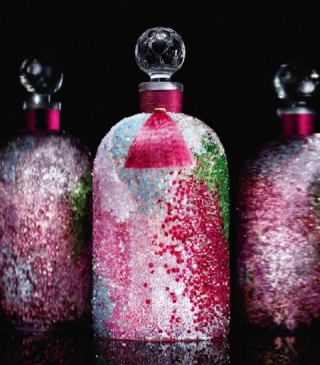 Swarovski Bee Bottle - © Guerlain
Maison Guerlain, founded in 1828, was only 25 years old when it created an Eau de Cologne for the very young
Empress Eugenie.
For the occasion, the bottle was adorned with the imperial bee, embellished with graceful festoons, like a ceremonial dress. Today the House brings together the worlds of perfumery and Haute Couture in a modern and responsable way. Each bottle holds
La Cuvée Secrète
, an Eau de Cologne that matches the joyful radiance of a Cologne with the unique, powerful sillage of a perfume. The peppery
Bergamot,
a signature of Guerlain perfumers for the past two hundred years, is accompanied by the
sparkle of lemon
, the
sweetness of orange
, and the
finesse of lavender
. A fresh and subtle fragrance becomig powderier over the hours.
Juillet 2021
You will also like