BMW Limited edition F900R roadster: fast and furious
BMW Motorrad France unveiled its brand new BMW F 900 R Force, in a limited edition of just 300 units, only available in an A2 version. A speed devil with a sharp design.
The benchmark for roadsters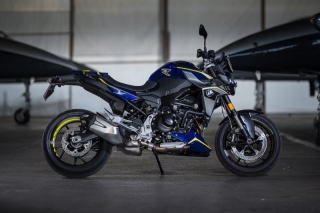 BMW F 900 R Force -
The BMW F 900 R
, launched in February 2020, is a benchmark for mid-size roadsters in France. With its first-class technology, cutting-edge electronics and ergonomics, it has become
one of the bestsellers in this segment
, embodying freedom and a new modern lifestyle. A motorcycle just as interesting for experienced riders as for beginners.
Sporty design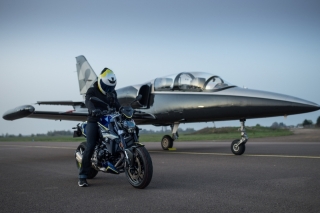 BMW F 900 R Force - © BMW Group
Directly
inspired by aviation
, the design of the BMW F 900 R Force takes up the codes of high aerobatics with the color San Marino Blue metallic and fluorescent yellow stripes highlighting its sharp lines.
Limited to only 300 pieces
, it is adorned with exclusive decorative elements such as the seat cowl with the mention "Limited Edition", the black rims with stylized fluorescent yellow piping and the inscription "F 900 R Force". Its design and finishes reveal its
sporty character
more than ever.
Power and emotions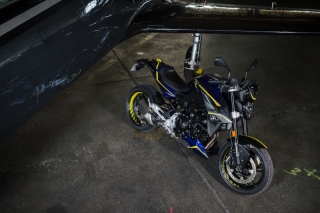 BMW F 900 R Force - © BMW Group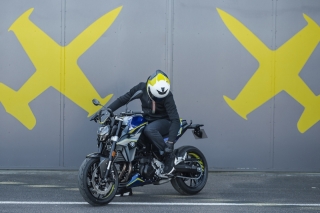 BMW F 900 R Force - © BMW Group
Technically, its 35 kW motor (70 kW in unbridled version) associated with the standard PRO shifter offers
driving pleasure rich in emotions.
It also incorporates a connected
6.5-inch TFT screen and Full LED lighting
. With BMW, we find the pleasure of power, in complete safety!
Juin 2021
By Luxe Magazine
You will also like