Spring Fragrances: pure freshness and sensuality
Spring has arrived, flowers blossom and a variety of scents fill the air. The delicate rose, the sensuality of woody notes, the perfect time to let the softness and freshness of these spring scents revive your senses and your skin!
"Plume Blanche" by Lalique: soft as a feather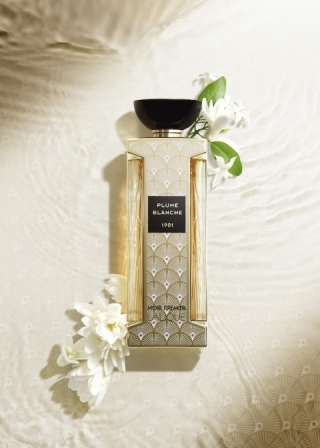 Plume Blanche -
Light as a feather, silky as a breeze,
Lalique's "Plume Blanche" Eau de Parfum
transforms the elegance of a white peacock's train (the pattern engraved on the bottle) into a fragrance. Green violet leaf, zesty cardamom, sparkling tangerine and pink pepper for the top notes, matched with a rounder fragrance of cinnamon, vanilla, benzoin resin and patchouli. A fragrance as
fresh as it is sensual
to wear with pride! With "Plume Blanche", the
2020 Edition of the Noir Premier bottle
is adorned with a pattern of peacock feathers, engraved in white on its golden front. The sides of the bottle are made of transparent glass, adorned with a cicada wing motif, emblematic of Lalique's collection and know-how. To extend this lovely ambiance at home, Lalique « Plume Blance » also comes in a candle.
Price: Eau de parfum, 100ml, 280 €.
"Delina La Rosée": the new feminine opus from Parfums de Marly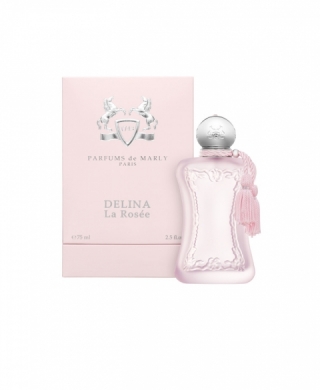 Delina la Rosée - © Parfums de Marly
Distilling poetry, capturing freshness and making emotion last ...
Delina La Rosée
is a wonderful
bouquet of sensations
that are at the same time fresh, velvety, impertinent and delicate. Floral sensations with multiple notes of rose (including the majestic Rose of Turkey), enhanced by peony.
Gourmet aromas
of pear, lychee and bergamot. And a subtle cocoon of wood, white musks and vetiver. Instant freshness, "Delina La Rosée" illuminates the skin from morning to night. This new opus from
Parfums de Marly
(intended to revive the splendor of the art of living at Château de Marly) has all the features of a timeless future.
"Petite Chérie": Annick Goutal's ode of love to her daughter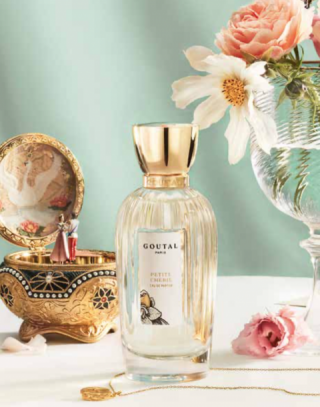 Petite Chérie - © Annick Goutal
"Perfume is an act of love. We must never forget that its purpose is happiness", likes to say
Annick Goutal
, who has this remarkable talent for translating emotions into perfumes. Specially created for her 20-year-old daughter Camille,
"Petite Chérie"
is a fragrance full of tenderness, a caress of rose and pear, nestled in a cocoon of vanilla and musks. A
delicate and seductive scent
like the cheek of a young girl you want to kiss. A splendid concentrate of youth!
Price: Eau de Parfum, 100 ml, € 150
"Orpheon": the olfactory dream of Maison Diptyque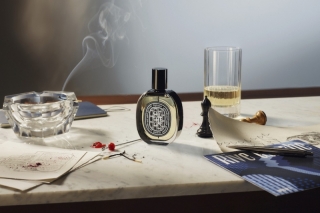 Orpheon - © Diptyque
"Orphéon l'imaginaire"
is an eau de parfum that pays tribute to the legendary
Maison Diptyque
which is celebrating its 60th anniversary. It recreates an atmosphere by reinventing the memory of the place: an
olfactory dream
reminiscent of woodwork (notes of cedar, vetiver, patchouli), liquor (sharp note of juniper berries), tobacco (sweet notes of the bee breach and cistus), and women's perfumes (notes of ylang-ylang from the Comoros, Chinese magnolia, Turkish rose). Fresh, floral, sensual, and woody,
this fragrance suits both women and men
. A true invitation for your senses to travel!
Price: Orphéon Eau de Parfum 75 ml, € 135
"Rose poivrée": the unexpected rose from The Different Company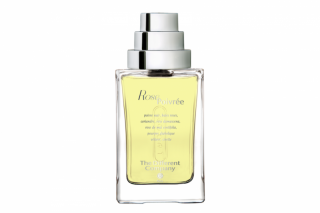 Rose Poivrée - © The Different Company
This delicate elixir fragrance,
"Rose Poivrée"
with its sweet freshness and the power of spices reveals a devilish pleasure. A bewitching and disconcerting olfactory composition, this fragrance is the surprising match of the
sensuality of two roses
, underlined by a contrast of green and subtly oriental spicy touches of black pepper and pink peppercorn. As assertive as it is indomitable, intoxicating as it is sexy, this eau de parfum is a genius mixture. To mark the
20th anniversary of The Different Company
, "Rose Poivrée" comes in the Maison's signature bottle, flame-polished, refillable and serigraphed in platinum.
Price: Eau de parfum, 100ml, € 190
Avril 2021
By Marjolaine LOVES
You will also like