For an ever better picture and sound
An exclusive Leica "James Bond" version, very high-end headphones, a design loud speaker and retro record player: let yourself be inspired and rediscover the pleasure of taking pictures and listening to music.
Leica Q2 Daniel Craig & Greg Williams: a very limited edition!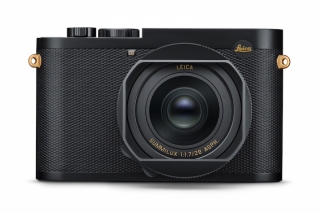 This
Leica
is first and foremost an exceptional collaboration between the brand, the
James Bond actor and the famous English photographer Greg Williams
who has photographed the Bond film since the arrival of Daniel Craig. A collaboration born of the passion of these two artists for Leica. This
limited Q2 edition
boasts an exclusive and elegant design: the distinctive elements of the case in black and gold, the engravings of the camera and the lens inlaid with gold paint, the serial number and the traditional logo of Leica here replaced by a black dot with gold lettering. This Leica, equipped with a leather sheath, is delivered in an equally exclusive box!
Price: € 6,200
Beosound Level: the powerful portable speaker from Bang & Olufsen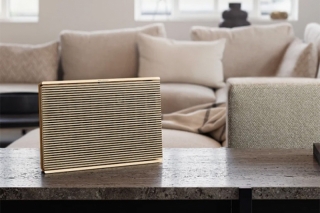 Impressive sound, high quality craftsmanship and modular design: the
Beosound Level
is the new WiFi speaker that will revolutionize your listening to music. With its flat silhouette and integrated hollow handle, it was
designed to be nomadic
and to be placed anywhere. Intelligent, this speaker automatically adjusts its settings to deliver exceptional listening quality regardless of its position. With its timeless
design by Torsten Valeur
, the speaker is covered with oak veneer in the textile version to better blend in with your interior. With 105 Watts power, its most exceptional qualities reside in the
clarity of the sounds
, dynamic low frequencies and a full high spectrum trimmer. With 16 hours of battery life, the Beosound Level is truly nomadic!
Price: 1249 €
Celestee: Focal's new closed-back headphones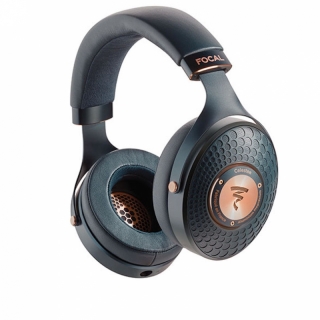 Made in France,
Maison Focal
, the world leader in high quality audio, incorporates the latest technologies in the Celestee: wideband "M" dome loudspeakers and acoustic treatment inside the ear cups. We like its tonal balance linked to a beautiful extension in the bass as well as precise treble and high-mids which
will appeal to all music lovers
. On the design side, the finishes are ultra neat: cushions, headband and ear cups, all with a leather finish. Thanks to its rigid transport case in Navy Blue and Soft Copper colors, you can take this
accoustic jewel
everywhere with you!
Prix: 999€
Audio-Technica releases a new fully manual record player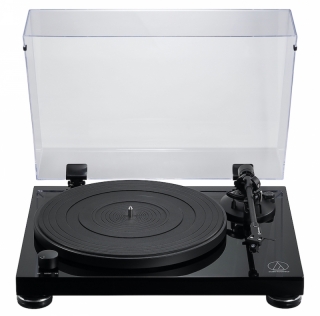 With a beautiful "piano" black lacquer finish, the
Audio-Technica LPW50PB record player
is fully manual, with a belt drive for
high-fidelity sound reproduction
. It is equipped with an anti-resonance plate that prevents low-frequency feedback, a servo motor for constant rotational speed, and its tone arm with a high-performance cartridge that is compatible with the entire range of VM95 diamonds (thus offering a wide choice of upgrade options for all budgets). The record player comes with an integrated phono preamp (can be switched off) and a double RCA output cable (detachable for direct connection to other hi-fi components). High time for music and fun!
Price: 399 € incl.
Mars 2021
By Luxe Magazine