Lalique limited edition 2021: a "pivoine" carved out of crystal
A passionate observer of nature, René Lalique drew some of his most fabulous motifs from the graceful, infinitely varied forms of flowers. As a tribute to his inspiration, the House of Lalique dedicated its precious 2021 Limited Edition to one of the most magnificent blooms of the garden, the Peony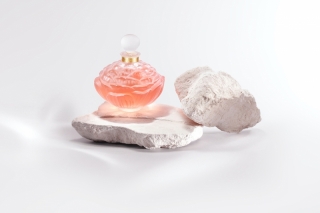 Limited Edition 2021 Pivoine -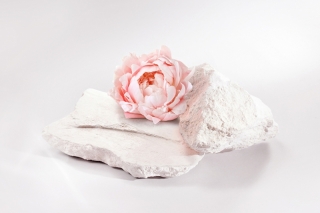 Limited Edition 2021 Pivoine - © Lalique
Botanica theme
A symbol of prosperity, honor and happiness, the peony is considered the "King of Flowers" in China, where it has been frequently represented in art, embroidery and decoration for centuries. Its lush petals and vivid colors have also made it a
poetic emblem of feminine beauty
and of romantic love. To usher in the new decade, as part of
a year dedicated by Lalique to the "Botanica" theme
, it is this splendid floral symbol of good fortune that the House has chosen to celebrate with the spectacular crystal flacon of the 2021 Limited Edition: "Pivoine".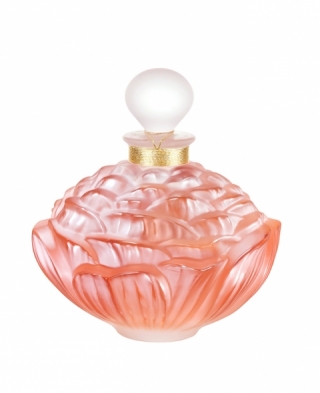 Limited Edition 2121 Pivoine - © Lalique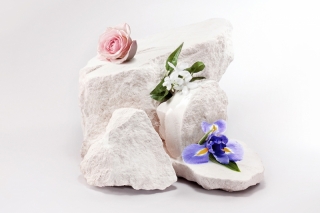 Limited Edition 2021 Pivoine - © Lalique
A delicate drop of dew
A truly
impressive piece of crystal-making
, the "Pivoine" magnifies both the strength and grace of the flower. The peony's blooming pink corolla forms the rounded body of the flacon. Its gently curved petals seem carved out of the satin-finish crystal, enhance the refined floral motif. Like a delicate drop of dew crowning the heart of the flower, the satin crystal rounded stopper rises from the flacon's neck. In the tradition of haute perfumery, each piece is
sealed with a baudruchage
and a gold thread around the collar. The prestigious 2021 Limited Edition of the "Pivoine" flacon is presented in an ivory coffret stamped on top with a motif of peonies in full bloom.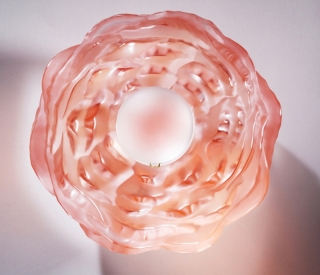 Limited Edition 2021 Pivoine - © Lalique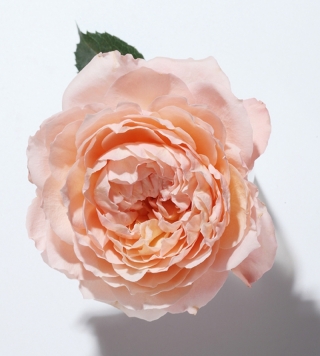 Limited Edition 2021 Pivoine - © Lalique
Sumptuous bouquet
As the dew-drop stopper is lifted, a
lush floral fragrance
emerges from the blooming crystal "Pivoine" flacon. The three most precious essences of the perfumer's palette express the luxuriance of the peony: luscious rose, heady jasmine and powdery iris form a sumptuous bouquet, softly accented by a hint of spicy clove. As the fragrance blooms, it reveals the
unexpected delight of fruit in the heart notes
. Crisp blackcurrant leaf, suave pear nectar and juicy blackberry add to the richness, while a subtle blend of creamy sandalwood and vanilla, softened by sweet breeze of musks, delicately underlines these feminine notes, as silky as the petals of a fresh peony!
Mars 2021
By Luxe Magazine