It's time to spoil your Valentine!
This is the time to tell your sweetheart that you love her and what better way than to show this with a special present. So about high time to let yourself be tempted by one of the carefully selected gifts by Luxe-magazine.com.
A touch of Lalique!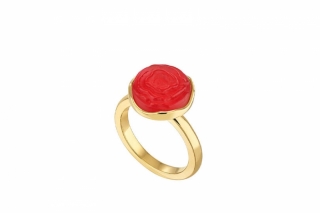 Peony Collection -
Like a declaration of love, this touch of color materialized in a satin-polished crystal ring by
Lalique
will make her blush with pleasure! On her finger, this yellow gold plated brass ring (18 carats) will remind her of this sweet Valentine's Day memory for a long time!
Price: 150 €
A Hugo Boss Berlingot handbag or nothing!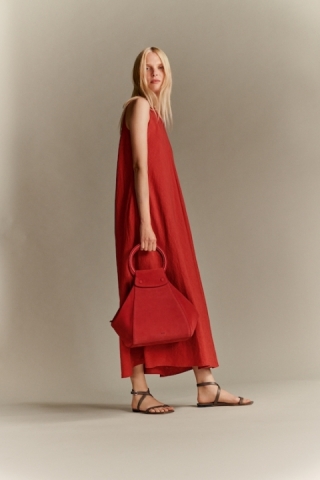 Berlingot handbag - © Hugo Boss
You know it, your other half never seems to have the right handbag when you go out! And a woman always needs one wherever she goes. So, bingo, without looking any further the
Berlingot bag from Hugo Boss
is ideal. The only concern, I admit, will be choosing the right color because it exists in a suede version in summer shades of red, beige and sky blue or in full grain navy blue leather. For the undecided, as a woman I suggest beige, a classic color and a go-anywhere unless you know her tastes very well! A great way to say "I love you" to her!
Price: 799 €
You'll be my Angel by Isabelle Langlois!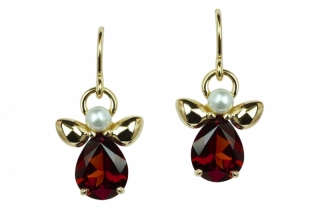 mon ange - © Isabelle Langlois
When your other half is your Angel, then the perfect gift has been found! A pair of earrings, a ring or a pendant adorned with
little angels dressed in gold
with a carefully faceted garnet in the center that radiates the light and especially your love for her! In pink gold with cultured pearl and faceted garnet for the earrings. Tender messengers who will whisper "I love you" in her ear ...
Price: "Ange Zachariel" earrings in 750 / 1000e pink gold with cultured pearl and faceted pear garnet € 1,150 - Isabelle Langlois
She is the Belle Chérie from Fragonard!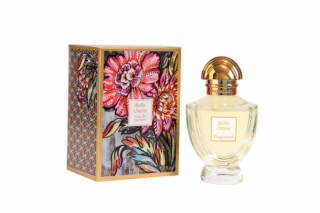 Belle Chérie - © Fragonard
Of course you recognize among a thousand of fragrances the trail of scent left behind by your beloved! But for a change, this eau de parfum spray from
Fragonard
, nicely presented in its floral packaging, offers a bouquet of flowers, fruits and wood to celebrate her carefree beauty!
You will be able to follow her … eyes closed!
Price: 40 € 50 ml
Your nights will even be more beautiful than your days!
Millesime - © Charlott
You like her to seduce you again and again and of course
lingerie remains the essential accessory for seduction
! And a pretty black lace set, gold, dotted with turquoise, will make her even more desirable in your eyes. You can opt for the classic or plunging neckline and the thong or the tanga, according to her tastes and yours of course!
The nights will be hot and sensual!
Price: 68 to 75 € for the top 35 to 37 € for the bottom
Beauty is where the heart is - Atelier Paulin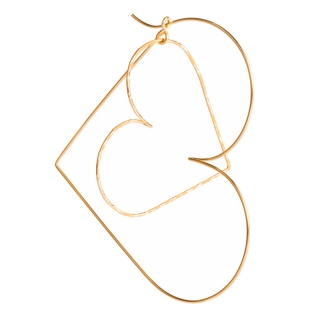 Earrings "heart to take" - © Altelier Paulin
Two very delicately worked hearts in goldfilled to adorne her ears. This charming, poetic collection takes the form of a timeless generous and wonderful symbol to express that «her heart is taken».
Price: 350 €
For equestrian sports enthusiasts by Ralph Lauren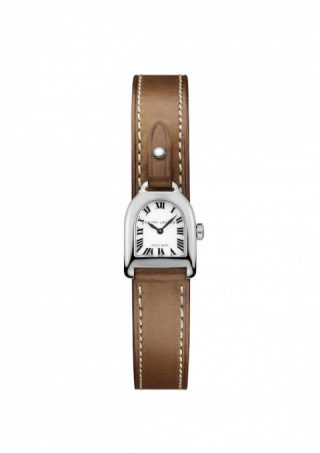 Stirrup Collection - © Ralph Lauren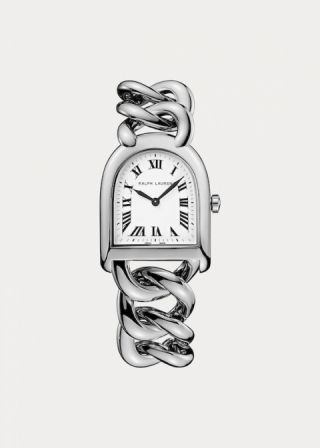 Stirrup Collection - © Ralph Lauren
She loves to ride horses and her world revolves around this noble animal! You could not please her more than to offer her a watch from the
Ralph Lauren Stirrup collection
, which takes on the distinctive silhouette of a stirrup. Elegant and discreet, it is waterproof, and driven by a mechanical movement with automatic winding, benefiting from 42 hours of autonomy. Then, the final choice is up to you, a cool chain bracelet or the more traditional leather or calf leather band? After all you know your darling girl best!
Price: € 2,520 (small steel chain watch) € 2,200 (leather strap)
Light as a feather!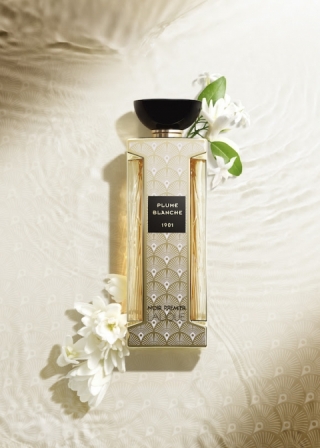 Plume Blanche - © Lalique
When you don't know what to give your sweetheart,
a Lalique bottle is always a safe bet
! And even better when it's the latest
Plume Blanche
, a white floral musk, soft as a feather and silky as a breeze to seduce your adored one! And the superb gift box contains a glass flacon adorned with stylized peacock feathers!
Price: 280 € 100ml eau de parfum spray flacon
Pampering your smartphone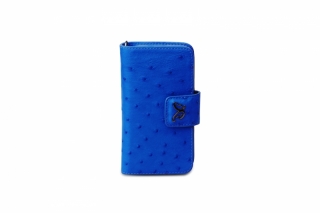 Telephone Case - © The Collector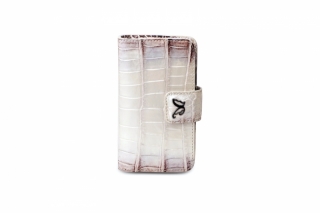 Telephone Case - © The Collector
Sometimes it looks like her phone is grafted into her hand, lest it falls and breaks! So the only solution is to give her a phone case to avoid any accident of this kind and also allow her to store her credit cards and cash (we wish her a lot!).
The Collector
offers an incredible choice of colors and exotic materials (python, ostrich, crocodile ...). If your beloved has a Samsung or an Iphone, or even another brand, don't worry there is always a right fit! Isn't life great?
Price from CHF 390/360 €
Hello Charlie, a handbag please!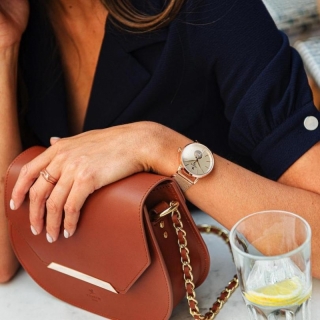 Signature Handbag - © Charlie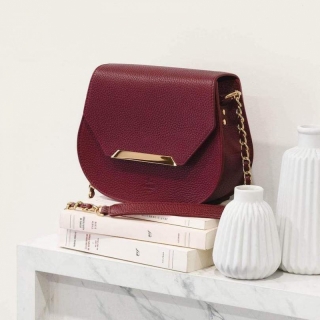 Signature Handbag - © Charlie
As you probably know, women love handbags. It's a bit the extension of her personality and sometimes it looks like her whole life is put into it!
Charlie
offers a signature handbag, elegant and classic, a sign of perfect taste, for men who do not know how to choose! Of course the sand color is a safe bet, but it exists in other exciting colors (cognac, turquoise, black, green, peach, lavender blue, garnet ...) Up to you to surprise her!
Price: 245 €
Février 2021
By Katya PELLEGRINO
You will also like