Dior: the savoir-faire of making the "Caro" handbag
Dior starts the new year with a new handbag, the Caro. A refined crossbody that is reminiscent of the femininity of the Lady Dior combined with the bold, structured lines of the 30 Montaigne, both iconic handbags of the House.
Behind the scenes
The
Caro bag
can be recognized by its distinctive signature look, an expression of the well-known Dior codes. The
cannage stitching
and eye-catching gold-tone 'CD' closure make it an elegant, compact bag to accompany you both at night and during the day. But behind this new luxury accessory lie hours of refined craftsmanship in
Dior's Italian workshops
, combining the brand's aesthetics with exceptional materials. Take a look and witness the meticulous process of making the
Dior Caro handbag
.
Dior's craftsmanship
After the pieces are carefully cut from calf leather, the essential quilting alone takes
18,000 stitches
to produce the subtle, geometric weave of cannage on the handbag surface. Behind this well-known Dior cannage stitching, are countless hours of manual work. The delicate
"Christian Dior" gold seal
is affixed before the bag, which is mounted inside-out. Then the metal accessories are adorned with the precious "CD" signature and are affixed, from the chain links to the clasp.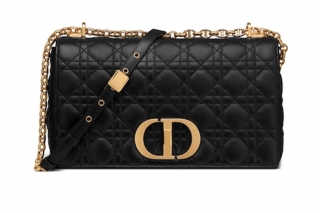 The Caro Bag -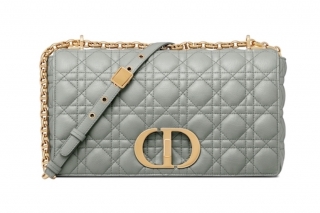 The Caro Bag - © Dior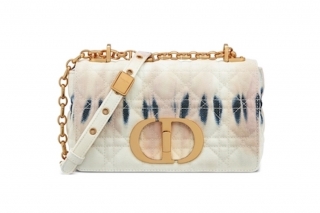 The Caro Bag - © Dior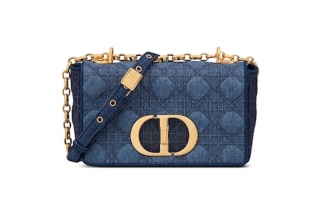 The Caro Bag - © Dior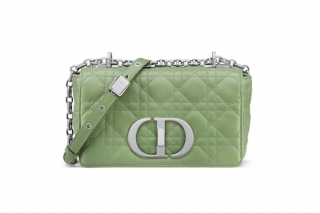 The Caro Bag - © Dior
Exclusive variations
The bag is available in two sizes, and of course in the timeless shades of Dior such as black, gray, beige and ivory. But especially for Spring-Summer 2021, the bag is also available in enchanting shades such as intense red, soft sky blue, mint green and compass rose. The small version is also available in
three exclusive variations
, enhanced with shearling and with raw denim, or punctuated with the hypnotic
Tie & Dior
, as seen in the cruise show of 2021.
The detachable chain strap with 'CD' links can be replaced by a wide embroidered shoulder strap, so you can wear the bag during the day or at night for a modern, elegant look. The perfect bag for a game of
mix-and-match
with your own style.
Janvier 2021
By Marjolaine LOVES
You will also like