Exclusively yours!
Luxury news in these somewhat gloomy winter times gives you warmth, well-being, just things that make you feel good. Curl up in a comfortable armchair and discover the fabulous story of Versailles or the legendary watch signed Jeager-Lecoultre, dream of Love with Harry Winston or discover that one of the coolest cars is now up for auction.
Rocketman's Maserati goes under the hammer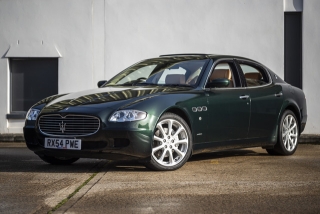 Elton John's 2005 Maserati -
Ordered new by
Sir Elton John
the 2005,
4.2-litre V8 2005 Maserati Quattroporte
with Incredibly low mileage and in excellent condition, will be auctioned by the original online classic car auctioneer, The Market. Added to Sir Elton's extensive collection of thoroughbred cars back in 2005, this particular Italian beauty features a whole host of extras which ensured that Elton and his passengers were transported in
complete luxury and comfort
. The winning bidder will also receive a number of really special and quite unique extras to accompany the car, like the official Maserati welcome letter addressed to 'Mr John' and a copy of the
original V5 certificate
donning Sir Elton's name and the current number plates.
Online auction to start on Thursday 18th February and close on Thursday 25th February
Versailles: from Louis XIV to Jeff Koons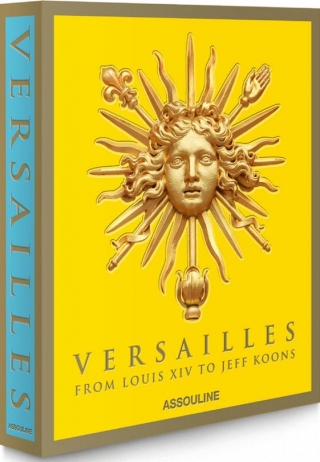 VERSAILLES: from Louis XIV to Jeff Koons - © Assouline
Welcome to the most storied palace in the world, the glittering
Château de Versailles
. Recounting the most important historical, social, and cultural milestones of Versailles, beginning with the original proposal for a modest hunting lodge requested by Louis XIII in 1623, this volume encompasses the expansive property, from the
palace and gardens to the Grand Trianon and the Queen's Hamlet
. From the first great constructions under
Louis XIV
, to its reimagining by Louis-Philippe in 1837 as a museum dedicated to all the glories of France, Versailles has truly seen many momentous occasions. Lavishly illustrated with archival images and beautiful photography,
Versailles: From Louis XIV to Jeff Koons
features insightful texts by Catherine Pégard, revealing all the stories that have unfolded within this glorious monument.
Versailles | Catherine Pégard, Mathieu da Vinha | published by Assouline | 820 €
Reverso, the story of a legendary watch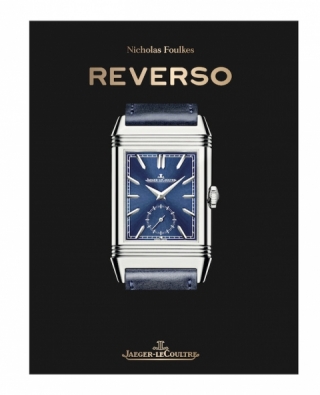 Reverso, Jaeger-LeCoultre - © Assouline
At the height of the Art Deco style,
Jaeger-LeCoultre
created the
Reverso
, assigning this wristwatch the mission of withstanding the rigors of polo matches. Elegant shape and unique reversible case make the
Reverso
a symbol of modernity, perpetually reinventing itself without denying its identity. In collaboration with the luxury publisher
Assouline
, Jaeger-LeCoultre is devoting to the Reverso a work richly in archival images and original photographs, based on a text by Nicholas Foulkes.
Reverso | Hard Cover in luxury sleeve I Publication by Assouline I 195 €
Love is …: a signature exploration of Love with Maison Harry Winston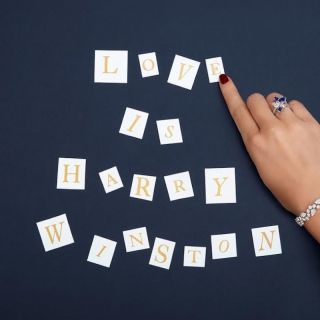 Love Is ... - © Harry Winston
Maison Harry Winston,
home of the legendary "King of Diamonds", and international luxury brand, announces a new marketing initiative for 2021, focused on the theme of love. Entitled
"Love is ..."
, it explores the different facets of love and how the House transcribes them. "It will be a year of celebration around what matters most to everyone: love" according to Nayla Hayek, CEO of Harry Winston, Inc. The concept "Love Is…" will therefore be the main theme for all communication channels from advertising to marketing, including public relations and social networks, with a creative universe dedicated and adapted to the HW products. To be continued with the hashtag
#LoveIsHarryWinston#
, throughout 2021.
Février 2021
By Marjolaine LOVES
You will also like