The sound of Silence
If there is one thing, we discovered during this confinement period, it's that we appreciate the silence in the streets, no noises of cars or passers-by, but the air filled with the sound of rustling of leaves and song of birds. But how can we get back to this calm once the hectic pace of life is resumed? Fortunately, the Musement platform is there to transport us back to this serene way of life once we can safely travel abroad again!
Spoiled for choice
This Milanese company, now extended into Europe and beyond the Atlantic, offers numerous cultural and tourist activities from a selection of more than
1,400 destinations in 130 countries
. There is something for everybody, from a romantic weekend to a family stay or a reclusive retreats in nature. Available in 9 languages, this platform leaves you spoiled for choice to find your first post-confinement trip!
For the most impatient travelers, Luxe-Magazine already selected five calm and peaceful places for your future vacations:
• Come and take shelter in an ice cave in the Icelandic winter cold in the vicinity of the famous
Vatnajökull glacier
and let yourself be enchanted by the magical reflections and the soothing effect of this oasis of silence.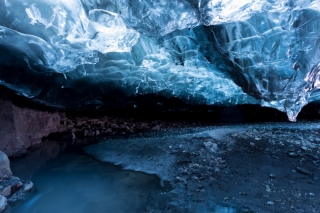 Vatnajökull, Islande
• Enjoy the breathtaking views of the
Portuguese volcano Guilherme Moniz
in Algar do Carvão. As you venture into the lush green entrance, you will spot the majestic stalactites and stalagmites, characteristic for the complex biochemical and geological phenomena.
• To enjoy the Mediterranean heat, set off to discover the lush
Chrissi Island in Greece
, where you can enjoy
"snorkeling"
sessions in the turquoise waters, but also find moments of solitude on this rejuvenating island.
• Missing confinement? Musement offers the
unique possibility
to isolate yourself on the other end of the globe on Phillip Island, Australia. In this remote part of the world you can enjoy the company of penguins while admiring the vibrant colors of the setting sun.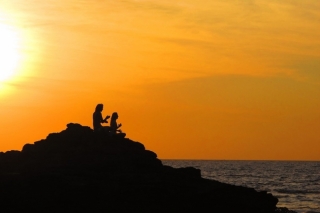 Yoga
• The country is known for its
dazzling colourful spice markets
, but also for its silent retreats. The retreat on Divar Island in Goa, India offers several programs to find balance and harmony: detox in nature, Kriya sessions (yoga) and, above all, tasting of traditional dishes.
So, for your
next Fall
or
Spring trip
the watchword is: silence! But also travel, and thanks to the Musement platform we will definitely be on the move again!
Juillet 2020
By Luxe Magazine