Didier Le Calvez, CEO of the Ré-Management group, about facing deconfinement
A figurehead in the luxury hotel industry, with more than 40 years of experience in France and abroad with prestigious groups including Four Seasons, the Oetker family or the Reserve, Didier le Calvez is now head of the Ré-Management Group since February 2017.
Re-Management Group is a company offering customized consulting and (crisis) management support for independent hoteliers, in collaboration with Héloise's Choice, a Sales & Marketing representative company.
Katya Pellegrino wanted to know Didier Le Calvez's opinion about the deconfinement and how he sees the starting up again.
May 11th is the proposed date by the government for deconfinement and certain re-openings. What does this mean for your hotels and your member hotels?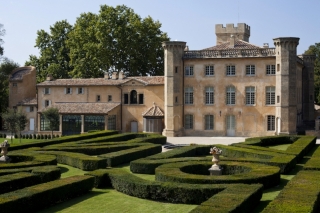 Villa Beaulieu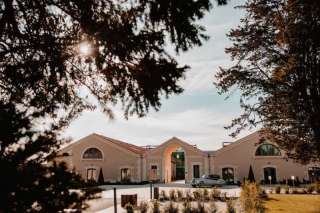 Chais Monnet @Jonathan Bruneteau
We are slowly going to re-open our hotels in
May
, even if one of our hotels (le Chais Monnet in Cognac) remained open under perfusion with
room service exclusively
. The hotels concerned are La Villa Clarisse as from
May 20th
, Le Domaine du Gouverneur with its 300 acres, where we're going to reopen little by little the golf courses, followed by the Prés d'Eugénie, the Mirage in Tangier and finally La Villa Beaulieu, all with the strictest health protocols of course.
The month of June promises to be good! We must therefore run the gauntlet in May, and we will ask the government permission, with the
appropriate measures
, to reopen our restaurants to serve our customers. This will allow us to get used to the new rules and manage the virus more effectively while removing the partial unemployment.
To your opinion, how did the government handle this crisis?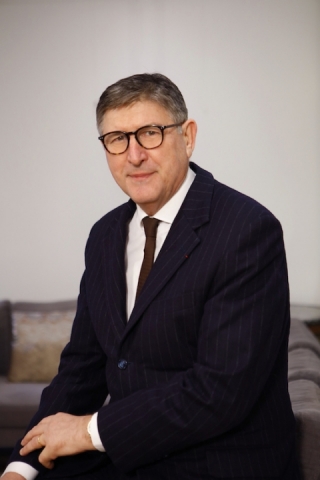 Didier Le CALVEZ
I'm very nuanced. Indeed, prior to confinement, there was
no real anticipation
and preparation for this crisis by the government. For example, we still had a charity race for the hotel industry with 1500 people running, just 8 days before the confinement, and what to think about the football match in Lyon with the arrival of Italian fans by bus? On the other hand, the containment decision and the measures taken by the Ministry of Labor and the Economy are
truly exceptional
. They reacted vigorously and effectively allowing healthy businesses to withstand the shock. But the way out of the crisis is a bit confusing for me. I do think that it is necessary to
start deconfinement
in the regions which have not, or hardly, been affected by the coronavirus. However, to my opinion it makes no sense to keep the beaches closed, it makes no sense. We must relearn how to live together, be open to what other countries do, like in Hong Kong for example.
When your hotels reopen, you will certainly have a vast majority of French customers who will need to be reassured. What measures and protocols will you put in place to restore this trust and to win back your clientele?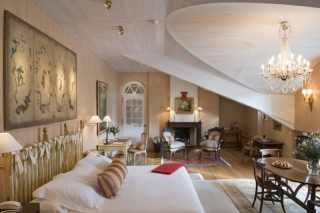 Les Prés d'Eugénie
To be very concrete, our staff will, of course, wear masks and we will also offer these to our customers, hydroalcoholic gel at disposal, respecting social distance,
systematically take the temperature
of staff and clients, remove bedspreads in the rooms … I'm also thinking about room cleaning protocols, namely cleaning them every other day, to avoid contact and limit contamination. It's in reflection. We must of course communicate positively to our customers, assuring them that we
fully respect
the decisions and measures taken by the government, for their safety.
What about the restaurants?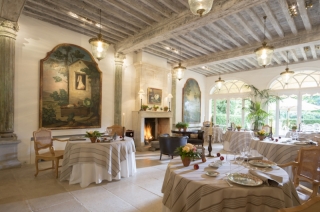 Les Prés d'Eugénie
I'm for the reopening of the restaurants with distancing rules of course, because we have to learn to
live with this virus
and allow customers to slowly relive, even with new protocols in place. Our clientele is mainly French, since our establishments are located in
different regions of France
, and French are known to be
serious
, capable of taking their responsibilities. We had proof of that during confinement. So, I'm fully confident that it's possible.
We talk a lot about "over tourism", and in this actual context, it takes on another dimension. The degradation of ecosystems, landscapes, living conditions of residents and the visitor experiences. As a business owner, are you going to recommend your member hotels to focus more on responsible tourism?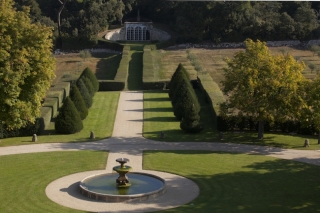 Villa Beaulieu
We have to approach it more
intelligently
and stop building hotels in every corner of the planet and turn more towards regional tourism. For me, a distant journey should be an exception, not the rule! I have some experience in the hotel industry (smile) and I find that certain groups have come up with a smart way to develop a more responsible and more private concept of tourism. In particular the
Aman Group
but unfortunately, others who copied this concept did not always have the same success. Another good example is Ile de Ré, an island I know very well. The preservation has been well controlled and around 80% of its territory has remained wild and construction is restricted. This is an intelligent approach and should be applied in a wider way. The same thing goes for
Ditto, Singita
, a
South African company (1993)
that places environment, wildlife conservation and respect for local populations at the heart of its projects. It managed to preserve the territory with focus on ecology and, above all, created jobs for local people.
In my humble opinion,
long distance travel should be restricted
, and more classified sites should be created. I myself dream of visiting Tibet and Mongolia, but I would do it in a different way, with respect for environment and ecology. With great admiration I look at all the little hotels at the end of the world, but my only question is: Is it really necessary?
Are you in favor of flow regulation like in Barcelona, Cinque Terre, Venice, Dubrovnik and Iceland?
Yes absolutely! You have to learn to look, to take the time and to really enjoy things and landscapes.
The Corona virus can be very disrupting for certain practices but can also accelerate the transformation of an industry that is still very conservative. In your opinion, what are the positive things that can come out of this crisis?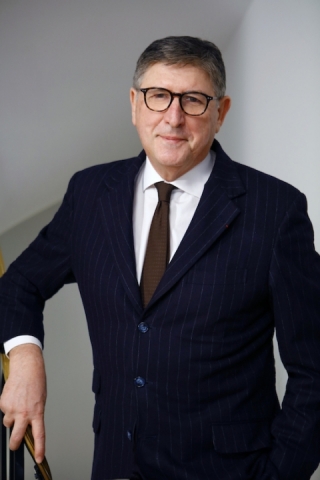 Didier Le CALVEZ
The effect on pollution, for example, very quickly we noticed that nature had taken back its rights, this gives food for thought, we definitely need to see what we can do about
transport
. As for constructions, as I told you, it would be good to stop big scaled hotel projects with too many keys, especially in the provinces, in the countryside or near the beaches because in terms of ecological impact, this is far from 'neutral'. By cons, it does not shock me to have large units in cities, such as
Las Vegas, New York, Dubai, Delhi
... these are justified. We're also on a new hotel project in Rabat, Morocco, which will open in the city centre, but it will be in harmony with the size of the city and respectful of the environment.
You're now owner of a vineyard, Château Clarisse in Puisseguin in the Bordeaux region, opposite the prestigious St Emilion domain and you turned to wine tourism. Can you elaborate a bit on this initiative?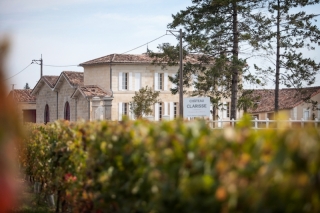 Château Clarisse
Yes, this vineyard we acquired in 2009 is a nice project of my wife Olivia and I, fully in line with the
great Bordeaux tradition
while preserving a respectful approach of the terroir. The work on the vines is carried out with great respect for nature, cultivated according to the principles of organic farming since 2015 and certified in 2019.We're aiming for a biodynamic certification in 2021 if everything goes well. I took a lot of inspiration from
Napa Valley
and I would really like to win back our markets, express our passion and share it with as many people as possible by organizing vineyard tours, visits to our cellars, etc. We're already started doing this and our customers are
delighted
. Wine tourism is an attractive business card for reviving the Bordeaux vineyards and attracting French and international customers. It is a good representation of the French spirit, our warm welcome and
Art of Living
!
And your final word?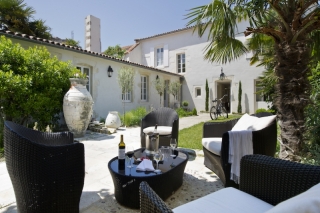 Patio Villa Clarisse
We have a
social responsibility
and we have to use our
common sense
the restart the machine. The sooner we do it, the sooner we can save the
Summer season
and
avoid unemployment
for many employees. And this with all the recommended security measures well in place! Of course, we'll have to adapt our behavior and it may sometimes not be in line with our normal way of life, but it's necessary. We should also not be afraid to take example on our Asian neigbours, who have already
experienced several epidemics
. So, we have to play safe and act with a lot of common sense to avoid that a second wave can bring us back to square one!
Mai 2020
By Katya PELLEGRINO