Andrea Crews:FALL WINTER COLLECTION 2020
Andrea Crews FW20 collection carries an eco-philosophical message, using recycled materials transformed into unique pieces. Giving a second life to clothes through a creative and circular process which benefits our planet.
Brand signature
Andrea Crews, a pioneer in
'eco-fashion'
, has a long list of followers from around the world, fans of the playful style and
relaxed street sense
. Andrea Crews' seasonal designs are always full of imagination and display an
amazing creativity
.
Fall/Winter Collection 2020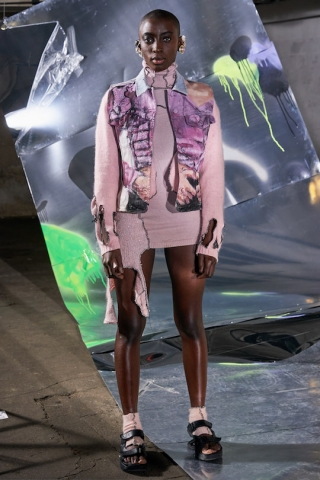 FALL WINTER 2020 -
FALL WINTER 2020 - © ANDREA CREWS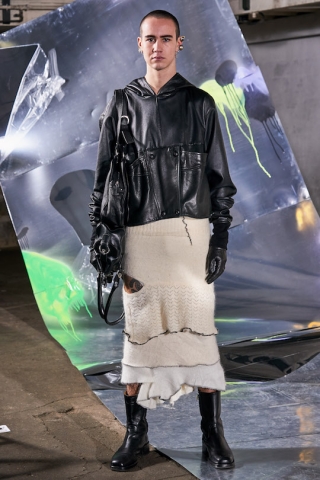 FALL WINTER 2020 - © ANDREA CREWS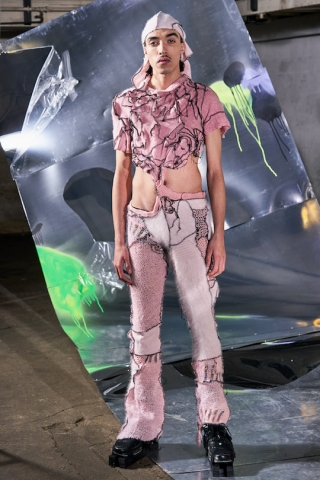 FALL WINTER 2020 - © ANDREA CREWS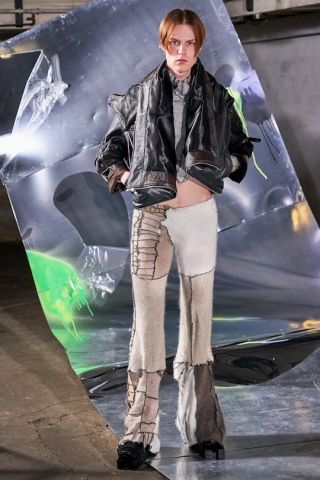 FALL WINTER 2020 - © ANDREA CREWS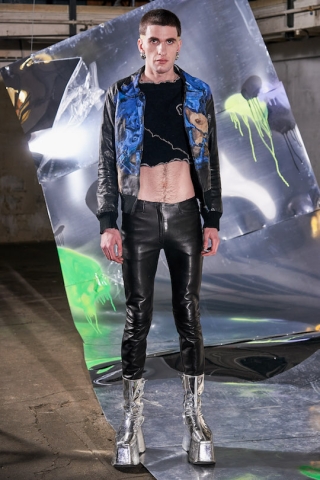 FALL WINTER 2020 - © ANDREA CREWS
For the Fall/Winter 2020 collection, Andrea Crews skillfully
re-used
two animal materials:
leather and angora
. Cow skin and rabbit hair, which were sought after in their
heyday
in the 1980s, and have now been
revalued and transformed
into unique pieces for the F/W20 collection. This patchwork of ideas follows Andrea Crews'
signature streetwear shapes
: oversized sweaters, baggy jackets, basketball shorts and loose handbags transformed into purses. For the show the classic runway was replaced by a performance in a
disenchanted after party mood
with at the heart a musical performance by
Bella Baguena
.
Between Art and Fashion
Andrea Crews is a
collective led
by
Maroussia Rebecq
who performs between art and fashion by federating stylists, illustrators, musicians, video directors and performers. A truly
groundbreaking
and
transcendent
fashion brand with an eco-friendly heart.
Septembre 2020
By Luxe Magazine